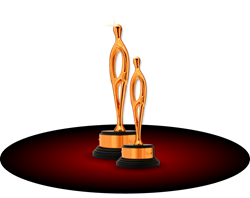 "We are honored to be a finalist for OPM Agency of the Year for 2016," Durk Price, Founder and CEO oof eAccountable.
DENVER, CO (PRWEB) June 19, 2016
eAccountable was named as a finalist for Agency of the Year for Rakuten Linkshare's fourteenth annual Golden Link Awards.
The highly-coveted Golden Link Awards recognize the best and brightest advertisers, publishers and agencies in Rakuten's performance marketing network across more than a dozen categories. The awards, celebrating excellence and innovation in the performance marketing space, are part of Rakuten's bi-annual annual Symposium conference, and will be given out June 22 in Brooklyn, NY.
This is the second time eAccountable has been nominated for the prestigious award. eAccountable took home the top OPM Agency of the Year honors in 2013. Click here to see all the 2016 Golden Link nominees.
"We love our clients and are committed to delivering continued success," Durk Price, eAccountable's Founder and CEO said. "Being recognized for that commitment and passion is humbling. We are honored and grateful for Rakuten's continued support for more than a decade as a valued partner in helping our clients drive unprecedented success in the performance marketing space."
About eAccountable
eAccountable is a digital performance agency specializing in retail representation. The company, founded in 2000, offers a variety of innovative tools and services to help online retailers to drive traffic and improve sales and conversions. eAccountable also provides agency services for many of the Internet Retailer Top 500 merchants including: Modell's, Gaiam.com, Peter Millar, Beretta, Fleet Feet Stores, PerformanceBike, RockbottomGolf.com, Katom.com, and Rockler.com. Find out more about eAccountable.