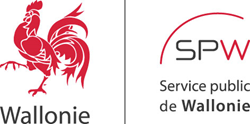 (PRWEB) June 21, 2016
iTeos Therapeutics SA announced today the appointment of Alain Thibault, M.D., to the role of chief medical officer. Dr. Thibault will bring a critical expertise to the development team, strengthening the company's ability to expand its clinical pipeline of immunomodulators for cancer therapy.
"We feel very fortunate to have Alain join iTeos' management team. His experience overseeing product development and approvals worldwide is essential at this crucial stage of iTeos' programs," said Michel Detheux, chief executive officer of iTeos.
Dr. Thibault has extensive experience in the biopharmaceutical industry, both in the US and Europe. Prior to joining iTeos, Dr. Thibault was the chief medical officer of argenx, where he oversaw the early development of monoclonal antibodies targeting immuno-oncology targets, supporting the successful IPO of the company. Earlier, Dr. Thibault was therapeutic area head of Oncology at Regeneron Pharmaceuticals where he led the clinical development and approval of VEGF Trap (ziv-aflibercept). Dr. Thibault has expertise across all stages of biopharmaceutical clinical development, having previously held senior research positions at Johnson & Johnson and Hoffman–La Roche.
Dr. Thibault received his Doctorate of Medicine from McGill University and his certification in medical oncology from the US National Cancer institute.
About iTeos Therapeutics SA
Based in Gosselies, Belgium, iTeos, a spin-off of Ludwig Cancer Research (LICR) and de Duve Institute (UCL), has built a discovery platform to identify therapeutics targeting the immune tumor micro-environment and is now positioned to help deliver the next generation of cancer immunotherapies. iTeos combines expertise in tumor immunology with drug discovery of small molecules and biologics. The company entered into a strategic collaboration with Pfizer in December 2014. iTeos is developing partnerships with top-tier academic and industrial partners to develop new programs. iTeos is supported by the Walloon Region of Belgium and the FEDER (European Fund for Economic and Regional Development).