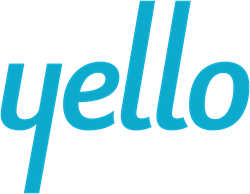 Chicago, IL (PRWEB) June 17, 2016
Yello, the leading talent acquisition software company, announces it has been honored with an award for Best B2B Company at the 2016 Moxie Awards. Hosted by Built in Chicago, the Moxie Awards bring together Chicago's most innovative digital companies and acknowledge outstanding leaders in the industry.
"We're honored to be recognized alongside Chicago's top digital companies and visionary leaders," said Jason Weingarten, co-founder and CEO of Yello. "It's an exciting time for Chicago's technology community in terms of growth, innovation and entrepreneurial support. We're proud to have our roots here and grateful to Built in Chicago for helping transform this city into a tech hub."
At the 2016 Moxie Awards, more than 7,000 nominees were narrowed down to 70 finalists, spread across 14 categories. The 14 winners were then selected by a combination of public voting and a panel of leaders within the technology community. Nominees were judged on their growth, innovation and ability to promote entrepreneurship and technology in Chicago.
These wins further highlight the momentum Yello has in the industry and the Chicago tech community. Over the past year, Yello's headcount has grown by about 150 percent, becoming one of the fastest growing Chicago tech companies. Yello also dominates the talent acquisition software market, counting 70-plus Fortune 500 companies in its portfolio.
"It truly is a thrilling time for Yello, as we continue to grow as a company and engineer disruptive talent acquisition software for our customers," said Dan Bartfield, co-founder and President of Yello. "We're honored to be named the Best B2B Company in Chicago."
About Yello
You had me at Yello: Work with the Chicago-based software leader that is radically reinventing recruiting. Employers of all sizes – from Fortune 500 multinationals and large public sector organizations to high-growth early stage companies – rely on Yello to manage and mobilize their recruiting processes. Previously known as Recsolu, Yello's considerable experience includes campus, professional, high volume and specialty recruitment. When you're ready to say hello to your next great hire, think Yello. Connect with us on Web |Twitter | Facebook | LinkedIn