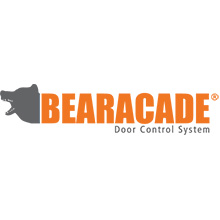 We wanted to come up with a lightweight, high-strength, easy to use system so people can block the door and quickly get away from it.
Hudson, Ohio (PRWEB) June 17, 2016
Bill Cushwa, creator of the Bearacade Lockdown Response System, recently spoke during the Ultimate School Safety Telesummit, hosted by Guardian Defense. The telesummit took place from June 6 to June 10 and included 10 presentations from national school safety experts.
"Time is a critical aspect during an active shooter or hostile intruder event. You need to be able to alert emergency services, protect anyone inside and slow the hostile individual down," Cushwa said during his presentation. "A door barricading system allows the people inside to quickly, effectively and safely protect themselves. Barricading the door is an important protocol within an entire emergency response plan, because if you can do it, it's been proven to save lives."
Bearacade was designed to ensure that hallways could be quickly cleared and potential problem areas easily identified. Only one motion is needed to deactivate the device, so that if evacuation does become possible, users can escape. Additionally, nothing from the device must be permanently adhered to a doorframe, nor does the device have any trip hazards.
One of the advantages of Bearacade is that it allows doors that open outward to be sealed shut from the inside. During the recent UCLA school shooting incident, outward-swinging classroom doors were impossible to barricade and created significant exposure and access to hundreds of students and staff.
"We wanted to come up with a lightweight, high-strength, easy to use system so people can block the door and quickly get away from it," Cushwa said. "We've created a system that is fireproof and will remain functional even after being shot at point-blank range. Students, teachers, parents and community members should be able to feel safe in their schools and businesses."
To order, please call 855-350-2321 or email us info(at)doorbearacade(dot)com.
For more information, visit http://www.doorbearacade.com.
About Bearacade®: Created and produced in Ohio following continued tragic School shootings, the Bearacade Lockdown Response System was developed slow or prevent a door from being opened. Bearacade is designed for the rare, short-duration moments of a hostile intruder when it's safer to take shelter than evacuate. The Bearacade Lockdown Response System has external notification for administrative personnel and safety forces personnel to know which rooms are secure. Bearacade units are in schools and other institutions in 28 states and 12 countries.