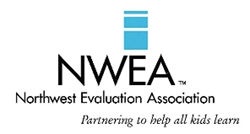 Portland, OR (PRWEB) June 20, 2016
Northwest Evaluation Association (NWEA) announces the launch of a new organizational team dedicated to partnering with states to address their diverse assessment needs. NWEA's State Solutions division is led by Jason Mendenhall, Sr. VP of State Solutions and includes summative assessment experts Canda Mueller, Ph.D.; Karen Barton, Ph.D.; and Chris Rozunick, PMP.
"NWEA has always had a strong psychometric core," said Matt Chapman, CEO. "It's the expertise we have built our reputation on. Now, with the Every Student Succeeds Act (ESSA), we see unique opportunities and are adding expertise in developing large-scale assessment systems. This new division will be an important dimension in how we meet our mission of partnering to help all kids learn."
More than 7,800 schools and districts currently use NWEA's Measures of Academic Progress (MAP) assessment to measure growth. Recognizing that educators need insight into student progress relative to grade level expectations in addition to growth data to best serve the needs of every student, NWEA's State Solutions division will support states in the development of innovative accountability systems, including proficiency assessment models. When combined with other measures from the ESSA framework, districts and states will get information that can help inform student learning paths, measure growth, identify opportunities for school improvement, and drive equitable outcomes for all students under their care.
Dr. Mueller, NWEA's new Vice President of State Solutions, is leading these efforts and brings more than a decade of experience in psychometrics to the team. As Questar Assessment's Vice President of Assessment Services, Dr. Mueller led a business unit responsible for assessment design, psychometrics and assessment quality. From 2005 to 2009 Dr. Mueller worked as a Program Director at NCS Pearson (formerly Harcourt Assessments). Her recently published work includes guidance on how to properly train writers and review items, standard setting, and the business of psychometrics.
"I'm delighted to be a part of NWEA," said Dr. Mueller. "We have the chance to make state accountability systems that provide instructionally useful information to students and teachers – as well as meet the needs of policy makers – and that is truly exciting."
Dr. Karen Barton, Senior Director of Summative Design, joined NWEA from Discovery Education, where as Vice President, Learning Analytics, she managed a team of experts in content development and design, research and evaluation, and psychometrics and learning analytics. Previously Dr. Barton held several key roles, including Principal Research Scientist, over more than a decade at CTB/McGraw-Hill. Dr. Barton also has experience in state education agencies including the South Carolina Department of Education. She began her career in the classroom as a special education teacher in South Carolina and Virginia.
Chris Rozunick, Director of Summative Content, joined the NWEA team after a decade at Pearson, where she held several key leadership roles including Director, Content Development during the first rounds of Common Core State Standards development and worked with several states on their transition to online testing. Ms. Rozunick worked previously in the analysis, management, and reporting of assessment data for Just for the Kids as well as the Florida Department of Education and the Texas Education Agency. She began her career as a high school science teacher and has taught statistics at the post-secondary level.
Current NWEA employees Chandra Bittner, PMP and Tracy Florczak will bring extensive state-level experience to the NWEA State Solutions team. Chandra Bittner, State Program Director, previously worked as Practice Manager for Endeca Technologies and Program Director for NCS Pearson (formerly Harcourt Assessment). Senior Program Manager Tracy Florczak joined NWEA from roles at Educational Testing Services and Pearson Education.
About Northwest Evaluation Association
Northwest Evaluation Association™ (NWEA™) is a global not-for-profit educational services organization known for our suite of assessments, including our flagship interim assessment, Measures of Academic Progress® (MAP®), and Skills Navigator®, a skills mastery and progress monitoring tool. More than 7,800 partners in U.S. schools, school districts, education agencies, and international schools trust us to offer pre-kindergarten through grade 12 assessments that accurately measure student growth and mastery, professional development that fosters educators' ability to accelerate student learning, and research that supports assessment validity and data interpretation. To better inform instruction and maximize every learner's academic growth, educators currently use NWEA assessments with nearly eight million students. Learn more at nwea.org.