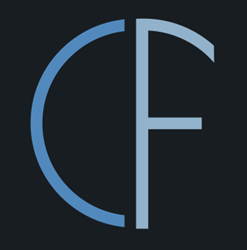 Boulder, CO. (PRWEB) June 21, 2016
Award-winning, telecommunications software company, Connect First, will be attending the 17th annual Call Center Week. This year, IQPC will be held in Las Vegas, Nevada at The Mirage from June 27- July 1, 2016.
The Call Center Week Conference and Expo is known as a gathering for the contact center industry, and serves as a platform for like minded individuals to get together and grow both educationally and be presented with the best proven practices.
When asked about what sets Connect First apart from their competitors, CEO Steve Bederman responded, "Our people [employees] come here because they want to achieve the same goals that we want to achieve, which is building a great company based on a promise is a promise."
Connect First will be stationed at Booth 508, ready to answer any call center questions. Register today for a demo and you'll receive $20 for 20 minutes of your time. Sign up today: http://www.connectfirst.com/iqpc-ccw-june-2016/
About Connect First: Connect First is an award-winning SaaS telecommunications and cloud contact center software provider that focuses on customer satisfaction and elegant hosted solutions. Connect First offers a robust platform, designed and supported by a team of highly experienced engineers, designers and business analysts, and backed with personalized in-house customer care. Solutions include Cloud Routing, Inbound ACD, Outbound Dialing, Call Tracking, Interactive Voice Response (IVR), Voice Broadcast, Disaster Recovery, Predictive Dialer, Real-Time Telemetry, CDR Reporting, Live Agent Chat and more. Through a consultative approach with each customer interaction, Connect First builds customized solutions to meet the needs of a discerning customer base. Visit http://www.connectfirst.com for more information or a free consultation with a contact center solutions expert.
For more information on the event, please visit /http://www.callcenterweek.com