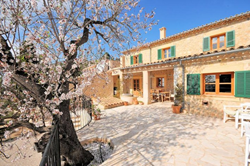 40% Increase In Property Sales In Mallorca
(PRWEB UK) 20 June 2016
Lee Perry MD Coastal Properties Mallorca June 19th 2016
Throughout the backend of 2015 and into the first quarter of 2016 Spain has seen a resurgence in property sales. The Balearic Islands and in particular Mallorca has seen by far and away the biggest growth.
January 2016 to April 2016 saw a massive 40% increase in home sales in Mallorca with the biggest growth coming from foreign purchasers.
Property expert Lee Perry of Coastal Properties Mallorca suggests the growth was initially fuelled by German purchasers, however in early 2016 the British have taken over as the largest group to buy second homes on the Island.
According to Mr. Perry, who has operated a Real Estate business in Mallorca for over 10 years, the most dynamic in terms of purchasing are the British, Germans, French, Swiss and Italians. He explains there are a number of factors that have driven this growth including the increase in winter flights to Mallorca, easier access to funding, a lack of available stock and the challenges faced by other typical holiday destinations in the Mediterranean.
Another really interesting factor was the increase in new home sales which grew in April 2016 for the first time in two years.
Unlike other European countries prices have grown as well and are set to increase by a further 7% above the National average in the coming year. On the whole this is a really positive picture for the property market in Mallorca however Mr Perry explains that in the last six weeks there has been a sharp drop in the number of British buyers. He also points out that British clients who were ready to buy have put their purchases on hold until they see the outcome of the referendum.
One of the factors impacting British purchasers is the sharp drop in the pound against the Euro (which highlights what the currency markets think of the UK's prospects outside of the EU).
It is not just the weaker pound that is having an impact on British clients. A Brexit result would raise big questions for British expats and property owners in Spain (affecting issues such as taxes, residency rights, pensions, freedom of access, health care, and so on), which could take years to sort out.
Mr. Perry believes Properties For Sale In Mallorca will take a serious hit should Britain decide to leave the EU on June 23rd. He also suggests there is likely to be a flood of properties come onto the market from British expats who are uncertain how changes in pension rules, healthcare and inheritance will effect their property ownership.
This drop in British purchasers, increase in properties for sale and a weakened pound could see sales in Mallorca hit lows similar to the crash of 2008 and 2009.