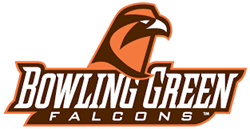 Bowling Green State University is excited to partner with Shaw Sports Turf for the installation of the new turf field at Doyt Perry Stadium.
Bowling Green, Ohio (PRWEB) June 20, 2016
Construction begins today on a new Shaw Sports Turf field at Bowling Green State University.
Fans of the Bowling Green State University Falcons can follow progress on the installation of a new synthetic turf surface at Doyt Perry Stadium online this summer. The school is posting regular updates and images on Facebook, Twitter, and BGSUFalcons.com, allowing the public to track the replacement of the old surface with a fresh new field by Shaw Sports Turf.
Construction will be completed by mid-August.
The field will feature Shaw Sports Turf's PowerBlade Pro system, made from Shaw's revolutionary Bolt fiber. Bolt is a stronger, more resilient monofilament fiber, featuring a lightning bolt shape which creates a stronger vertical axis that causes fibers to stand upright for less breakdown and increased durability. Bolt is specifically built for performance and to reflect light for a lower luster and more natural looking field.
"Bowling Green State University is excited to partner with Shaw Sports Turf for the installation of the new turf field at Doyt Perry Stadium," said Associate Athletic Director for Internal Affairs Jim Elsasser. "The Powerblade fiber meets the specifications established by BGSU and Sports Works Field Design. The new turf will be a high end performance field that will provide our student-athletes with a first class competitive surface."
Bowling Green State University football is the defending Mid-American Conference (MAC) Champions and has won three consecutive MAC East Division titles. Bowling Green has beaten three Big Ten schools in the past two years, including the program's first home win over a Big Ten opponent with a 45-42 defeat of Indiana on Sept. 13, 2014.
Doyt Perry Stadium is primarily used for football but is also utilized for practice activities for other BGSU teams. Elsasser said the first activity on the field will be the University's Freshman Orientation on Aug. 19.
"The first football game on the new surface will take place Sept. 10 when BGSU hosts North Dakota," added Jason Knavel, Assistant Athletics Director for Athletic Communications. "We will also celebrate the 50th anniversary of Doyt Perry Stadium throughout the year, culminating with our Homecoming game against Eastern Michigan Oct. 1."
BGSUFalcons.com features numerous ways for fans to follow the athletics department online, including embedded Twitter, Facebook, Instagram and YouTube accounts. The Gameday Countdown ticks down the days, hours, minutes, and seconds until the program's rivalry games with Toledo.
"It has been an honor to work alongside Bowling Green State University to implement its strategic plan to establish a championship culture and well-maintained facilities for Falcon student-athletes," said Shaw Sports Turf Territory Manager Jennifer Holton. "Watching the progress unfold online will be exciting for the community as a whole."
ABOUT SHAW SPORTS TURF
A wholly-owned subsidiary of Berkshire Hathaway Inc., Shaw Industries is a full flooring provider to the residential and commercial markets. Shaw supplies carpet, hardwood, laminate, resilient, and tile/ stone flooring products, as well as synthetic turf. Shaw Sports Turf is one of the leading synthetic turf companies in North America and has represented quality and innovation for more than two decades with over 1,500 successful installations, including an impressive list of high-profile field installations. For more information please visit http://www.shawsportsturf.com, call 866-703-4004 or find us on Facebook.