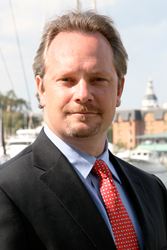 Digital shelving is the ground that all retailers should embark on as an effort to positively influence the quality of shopping experiences for all consumers.
Chicago, IL (PRWEB) June 20, 2016
Powershelf gains momentum in IoT Smart Retail environment, showcasing new technology in the SAP booth #2035 at FMI Connects Marketplace at McCormick Center in Chicago, IL June 20-23rd. During FMI Connect, the global trade association for food retail, Compass is planning to show how Compass Powershelf is saving retailers money, reducing cost of goods and improving the overall customer shopping experience.
The IoT Smart Retail technology is aimed at reducing out of stocks (OOS), streamlining inventory management, allowing for dynamic pricing, digitally engaging consumers in their shopping and improving overall retail experience. Current research suggests a retailer is out of stock an average of 8%, and for a retailer like Wal-Mart, that can equate to 10's of billions of dollars in lost sales. John White, Co-CEO of Powershelf, the leading provider in retail technology solutions with two-way communications delivering advertising, merchandising availability, promotional and pricing services to customers, plans to showcase how these technologies are changing the face of retail for some of the large retailers in food, mass, and drug that have begun installing Powershelf.
"From connected consumer engagement to smarter retail experiences, we are uncovering the benefits for both consumers and retailers with apps and beacons to eventually eliminate fines associated with inaccurate pricing structures to alerting consumers about out-of-stock goods." says White. "Digital shelving is the ground that all retailers should embark on as an effort to positively influence the quality of shopping experiences for all consumers."
Larry McWilliams, Past President of Campbell Soup and co-CEO of Powershelf, speaks on why he is so excited about this new technology: "One of my greatest challenges in consumer products was reducing lost sales by fixing out of stocks, costing us up to 15% a year even when we had the product in stock at our distribution centers. What other technology gives such a significant Return on Investment (ROI) and improves the shopper experience? None. IoT Smart Retail increases incremental sales and improves operational efficiencies, ultimately leading to better shareholder value."
About Powershelf:
Powershelf is a leading provider of retail technology solutions. Our proprietary technology—the Powershelf® system—provides constant power and two-way communications to software-enabled applications and devices which deliver a variety of advertising, merchandising and pricing services to customers. The Powershelf® system includes out-of-stock replenishment, at-the-shelf video advertising, and electronic shelf label systems that address critical, ongoing challenges faced by retailers and CPG manufacturers. Powershelf also offers a nationwide network of thousands of highly trained professionals who perform on-the-ground services such as shelf monitoring and restocking, at-the-shelf marketing, and custom installation and maintenance of the Powershelf® system. For more information, please visit http://www.powershelf.net. To learn more about creating a smart retail environment, and what the industry has to say, visit http://www.iotsmartretail.com.
About John White:
John White is the Chairman and Co-CEO of Powershelf. In this capacity, Mr. White is leading retailers and consumer goods companies in creating IoT Smart Retail environments. He does this through the use of shelf edge technology, beacons, electronic pricing, and data analytics to drive more efficiencies and generate better opportunities in sales, marketing, and operations.
Mr White is also the Chairman and CEO of Compass Marketing, Inc., an industry leader in the strategic marketing and sales consultation for many leading global consumer packaged goods companies including clients like Procter & Gamble, Johnson & Johnson, Colgate, Smuckers, McCormick Spice Company, etc. Prior to founding Compass Marketing, Mr. White served as the youngest Director at Acosta, the leading sales and marketing agency for the grocery trade.
John is a native of Maryland, and holds a Master's Degree in Business from the University of Baltimore. He is very active in the community and directs Compass philanthropic efforts and support through the Compass Cares Foundation. He currently serves on the advisory board of iFred, and previously served on the board of the United Way Campaign of Maryland.
About Food Marketing Institute
FMI is the trade association that serves as the voice of food retail. We assist food retailers in their noble role of feeding families and enriching lives. FMI's U.S. members operate nearly 40,000 retail food stores and 25,000 pharmacies, representing a combined annual sales volume of almost $770 billion. Through programs in public affairs, food safety, research, education and industry relations, FMI offers resources and provides valuable benefits to more than 1,225 food retail and wholesale member companies in the United States and around the world. FMI membership covers the spectrum of diverse venues where food is sold, including single owner grocery stores, large multi-store supermarket chains and mixed retail stores.