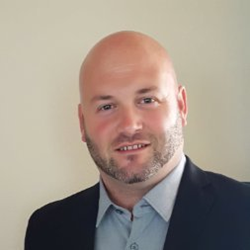 Such an addition shows that New Penn is committed to establishing a presence in Southern California
Philadelphia, PA (PRWEB) June 21, 2016
New Penn Financial announced today the hiring of Jay Rubio as Region Manager in the national lender's new Ontario branch in Southern California. Mr. Rubio has 16 years of experience in the mortgage industry, and has a proven track record of success, growing funding to over 40 million dollars per month at his previous position. He is a two-time Presidential Award winner.
Mr. Rubio looks forward to taking advantage of New Penn's management and operations teams. "New Penn's management strives for technologically efficient systems," he said. "This will allow me to focus on making myself more available for both customers and partners, and building lasting relationships to grow our market share here."
"Brian Mitchell, Executive Vice President of Retail Sales and Acquisitions, said, "We are very excited to have Jay Rubio on board at our Ontario office. Such an addition shows that New Penn is committed to establishing a presence in Southern California, a market we see as vital to continuing our growth nationwide."
About New Penn Financial:
New Penn Financial has become a leading nationwide lender by bringing expertise, extremely competitive rates on a broad portfolio of mortgage products, and exceptional customer service under one roof. Founded in 2008, and licensed in 48 states, the company and its reputation have grown rapidly under the guidance of a management team with years of experience in the mortgage industry. New Penn is headquartered in Plymouth Meeting, Pennsylvania and operates offices nationwide. New Penn is a Shellpoint Partners company.