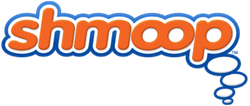 When my school system was given full access to Shmoop, I attended a training and was blown away...My students are going to be so excited!
Mountain View, California (PRWEB) June 21, 2016
School's out for the summer. And as fun as it is to load up on sunscreen and relax by the pool, no one likes getting back to school in the fall and feeling like their brains have somehow been vacuumed out by the zombies in the latest YA dystopian novel.
So how about a compromise? Shmoop's Online Courses keep students' brain muscles intact without ruining SPF season. To brush up on the basics, students can take one of Shmoop's core courses, like Geometry, American Lit, or Modern World History. If they're looking for something a little less...required, they can take a peek at the just-for-fun stuff that'll give 'em a good reason to skip a day at the beach. Or, you know, bring their tablet along.
Students can take Shmoop's video-based Reality TV course, which analyzes the genre and answers the age-old question: how is Jeff Probst still able to keep up with those Survivors? And speaking of people who've somehow been relevant since the '90s, Milli Vanilli makes an appearance in '90s History Through Music, in which students will learn how an economic recession inspired Nirvana and why Madonna never loses her luster. Then, after watching all four Jurassic Park movies (okay, fine, skip 2 and 3—no one's judging), students can take Shmoop's short course on dinosaurs. By the end, they'll be as geeky—er, knowledgeable—as the kid in Jurassic World.
If learners insist on gaining more, uh, useful skills over the summer, they can take any one of Shmoop's computer science courses, including Introduction to HTML and CSS, Introduction to Java, and Introduction to Python. For the literary-minded, Shmoop offers creative writing for both fiction and poetry so students can hone their styles during the few months that leave time for personal projects. Or, for a more immediate payoff, they can try Shmoop's course on How to Write a Cover Lever. (Pro tip: spell the company name right. A Shmoop by any other name won't smell as sweet.)
"Learning what all Shmoop can offer was awesome!" says Elisabeth Hardy, a teacher in Aiken County, South Carolina. "When my school system was given full access to Shmoop, I attended a training and was blown away...My students are going to be so excited!" The thought of summer school usually sends kids running in the opposite direction. But with Shmoop, the fun is back. Students and parents can get individual access with a Shmoop subscription—just like tropical summer resorts, it's all inclusive—while schools and districts can get bulk discounts for next year by contacting sales(at)shmoop(dot)com.
About Shmoop
Shmoop offers hundreds of thousands of pages of original content. Their Online Courses, Test Prep, Teaching Guides, Learning Guides, and interactive Study Tools are written by teachers and experts and balance a teen-friendly, approachable style with academically rigorous concepts. Shmoop sees 15 million unique visitors a month across desktop and mobile. The company has won numerous awards from EdTech Digest, Tech & Learning, and the Association of Educational Publishers. Launched in 2008, Shmoop makes the magic happen from a labradoodle-patrolled office in Mountain View, California.