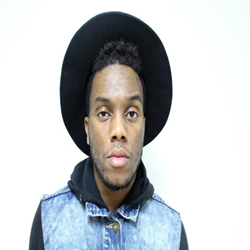 Lincoln, IL (PRWEB) June 20, 2016
Today Coast 2 Coast Mixtapes announces the release of "Pewberty", the latest mixtape by Christian Hip-Hop group IDENTITY. "Pewberty" is a project that focuses on the spiritual growth in one's life. It also chronicles specific experiences, feelings, and growth in their lives. This project is meant to challenge, and allow you to think. The mixtape is currently available for streaming and download at the Coast 2 Coast Mixtapes website.
The mixtape features 8 tracks, including those below:
1. Pewberty
2. N.S.G.
3. Time
4. Eyes on You
5. Rookie
6. T.R.U.T.H.
7. One More
8. Generation
IDENTITY is currently seeking press opportunities, interviews, features, and more. They can be reached through their official website.
About IDENTITY: Identity is a music group founded on the principles of serving the Kingdom of God. They minister through the most upbeat forms of hip-hop, poetry, and spoken word. The manner in which the ID brand conducts itself centers on a day-to-day walk with Christ showcased in their actions when they are not upon a platform. Their mission is to reach teens and young adults across the country and bring them to the knowledge of salvation. In doing so, they believe that churches, youth groups, homes, and communities will see a difference in the relationship between the young and the old in a way unlike any other.
Their method is unique in providing a service that is innovative to the church body but it is centered on the unchanging demand of Christ given in Mark 16:15. "And he said unto them, Go ye into all the world, and preach the gospel to every creature". IDENTITY prides themselves in fulfilling that call and they base their quota on the statement, "preach the gospel to every creature". They believe until they have reached the standard in which was given in this verse, they cannot stop doing the works of the Lord. Their mission statement is simple: "Find your Identity in Christ", for they are living in a world where the idea of the gospel and the true meaning of being a Christian has been so distorted by the enemy's hands. It is not sufficient to follow Christ half-heartedly, for the bible speaks clearly on our inability to serve two masters.
They do not sugarcoat the fact that life has its trials, in fact they make it known that there will be some hard times ahead. The Bible says in the book of James that we all are promised trouble, therefore we must put on the full armor of God and be prepared for battle. The equipping portion of this life is where we as ID Music can come in, for the race does not go to the swift nor to the strong, but to those that will endure until the end. Let us help your community better understand their personal identities within the boundaries of our personal savior. For all the latest music by IDENTITY, be sure to check out their official Soundcloud page.
About Coast 2 Coast Mixtapes: Coast 2 Coast Mixtapes are the most widely distributed mixtapes in the world, with over 100 million downloads/plays generated by over 300 volumes officially hosted by major artists. Coast 2 Coast has a solid reach in the new music industry with a digital magazine, DJ coalition, industry tips blog, yearly convention, and more. Coast 2 Coast Mixtapes represents a unique opportunity for artists of all urban genres, from major to indie. For more information, visit http://www.coast2coastmixtapes.com.