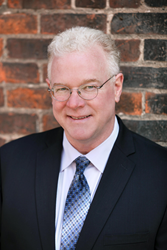 Midsize broker dealers reflect the sweet spot for overall advisor satisfaction.
Marine on St. Croix, Minnesota (PRWEB) June 21, 2016
Jon Henschen's most recent article featured June 16, 2016 on ThinkAdvisor, "Which Broker-Dealers Will Survive? Malcolm Gladwell Offers Some Answers," explores Gladwell's use of the Inverted U Curve principle and the rule of 150 to discuss ideal broker dealer size and survival. Henschen's article was also featured as a Top Story of the Week on ThinkAdvisor.
Henschen discusses Gladwell's use of the Inverted U Curve Principle to demonstrate ideal class size, which has been a hotly debated topic for a number of years. Gladwell explains that there are three parts to the inverted U curve, and each part follows a different logic. On the left side of the curve, doing more or having more makes things better. On the flat middle, doing more does not make much of a difference. On the right, doing more or having more makes things worse.
Gladwell discusses the advantages and disadvantages of various class sizes, concluding that 18 students is the perfect class size. This is because there are enough bodies in the room so that no one feels vulnerable, but everyone can feel important. Henschen observes a similar inverted U curve principle at work when looking at the size of independent broker-dealers, with midsized broker-dealers reflecting the sweet spot for overall satisfaction.
When reviewing broker-dealer surveys, Henschen sees a clear pattern of rankings for overall satisfaction that is concentrated in the midrange, with the low-end of midrange being broker-dealers having approximately $50 million of revenue. On the top end of midsized BDs, satisfaction starts to decline when they reach the size of 2,500-3,000 reps. Firms with very high satisfaction levels also have average production per advisor numbers on the higher end for the industry, which is about $200,000 or higher.
According to Henschen, the low end of midrange broker-dealers with approximately $50 million of revenue is probably the minimum level of revenue for managing the increasing burden of regulation and achieving good satisfaction results. At $50 million to $75 million of revenue, firms are less concerned with their ability to handle staffing costs and are able to maintain robust net capital levels.
At the $100 million level, concerns regarding regulation are minimal to nonexistent as the company scale enables them to easily manage proper staffing levels. For the smaller firms, the obvious strength is service and their ability to have deep relationships with the advisors. Where these smaller firms come up short is access to capital, ability to supply services that will help advisors grow to the next level and the ability to compete for recruits in the marketplace when they are not able to offer competitive amounts of transition money.
Henschen then turns to Gladwell's Rule of 150, which states that the size of any grouping of people is a subtle contextual factor that can make a big difference to that group's behavior. Gladwell uses the example of successful manufacturer Gore Associates (makers of Gore-Tex fabric), quoting their founder as saying, "We found again and again that things get clumsy at 150, so 150 employees per plant became the company goal."
Henschen applies this rule to the back office, discussing how the Rule of 150 applies to the back office contact points where advisors regularly interact with their BD. These include but are not limited to business processing, answering the phones, trading, cashiering, service desks, new accounts and direct business.
The article continues by discussing how producer groups are stepping in to fill the service void at large broker-dealers, the trend of back office consolidation at multi-broker dealer owners, and how larger firms want to look smaller and vice versa.
Read the full article at:
http://henschenassoc.com/which-broker-dealers-will-survive-malcolm-gladwell-offers-some-answers/#sthash.bMhzm8oK.dpuf
Jon Henschen is President of Henschen & Associates, an independent broker dealer recruiting firm located in Marine on St. Croix, Minnesota. With more than 20 years of industry experience, Jon is a staunch advocate for independent financial advisors, and is widely sought after by both reps and broker dealers for his expertise and advice on independent broker dealer topics. He is frequently published and quoted in a variety of industry publications, including ThinkAdvisor, Investment Advisor Magazine, Wealth Management Magazine, Financial Advisor IQ, Financial Advisor Magazine, Investment News and others.