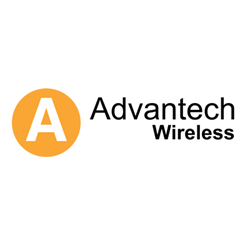 Montreal,Canada (PRWEB) June 20, 2016
Advantech Wireless, a global leader in satellite broadband communications solutions, is proud to announce that its newest line of GaN-based Solid State Power Amplifiers (SSPA) have reached unmatched field Mean Time Between Failure (MTBF) operating values.
Launched in 2010, and with several thousand units deployed in some of the most stringent environmental applications, the 100-150 Watt line of Ku-Band GaN-based SSPAs from Advantech Wireless has achieved over 520,000 hours of measured field MTBF.
The corresponding Advantech Wireless 150-250 Watt C-band GaN-based SSPA family of products has exceeded the barrier of 240,000 hours of recorded MTBF.
These outstanding high reliability numbers are more than double of the original calculated MTBF values. Calculated MTBF numbers are based on the individual component's MTBF values. These methods do not take into consideration any manufacturing or design techniques, so they tend to be inaccurate and establish a minimal expectation of reliability; one that is clearly exceeded by our confirmed field experience in harsh conditions in SATCOM installations around the world.
Advantech Wireless uses an exclusive high temperature burn-in process, temperature cycling, thermal screening, and advanced proprietary design techniques to allow the units to run at optimal conditions and weed out any infant mortality prior to final test and shipment.
"The wide gap from predicted to field MTBF is due to a state-of-the-art design and continuous improvement of our manufacturing processes," said Cristi Damian, VP Business Development at Advantech Wireless. "These field MTBF numbers are an assurance of the quality, reliability, and low-cost of ownership involved with operating Advantech Wireless GaN-based SSPAs."
About Advantech Wireless
Advantech Wireless supports the critical need for High Throughput Satellite communications in a rapidly expanding digital environment. Our proven, low-cost, and highly reliable system solutions are meeting the ever-increasing need for high-bandwidth communications essential to military and government solutions, as well as cellular network providers, broadcasters, robust corporate networks, and security. We integrate award-winning research and development engineering into our designs. The result: custom solutions with lowest overall capital and operating costs, together with an unparalleled commitment to lead the industry in materials, design and reliability.