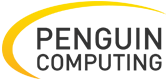 Fremont, CA (PRWEB) June 21, 2016
Penguin Computing, a provider of high performance, enterprise data center and cloud solutions, today announced FrostByte™, the company's first scalable storage solution for HPC clusters, high-performance Enterprise applications and data intensive analytics.
FrostByte is a complete solution that integrates Penguin Computing's new Scyld™ FrostByte software with an optimized high-performance storage platform. FrostByte will support multiple open software storage technologies including Lustre, Ceph, GlusterFS and Swift, and will first be available with Intel® Enterprise Edition for Lustre. The entry-level FrostByte is a single rack with 500TB of highly available storage that can deliver up to 18GB/s and 500K/s metadata ops/s over Intel® Omni-Path, Mellanox EDR InfiniBand or Penguin Arctica 100GbE network solutions. A single FrostByte "Scalable Unit" can deliver up to 15PB and greater than 500GB/s in 5 racks. Multiple Scalable Units can be combined to scale up to 100s of petabytes and 10s of terabytes/sec of aggregate storage bandwidth.
"FrostByte is a very exciting product for Penguin Computing as it joins our Tundra™ Extreme Scale high-density compute and our Arctica™ Ethernet software-defined network fabric solutions," said Tom Coull, President and CEO Penguin Computing. "FrostByte now allows us to deliver fully integrated compute, network and storage solutions to our customers that provide the best advantages of open technologies."
Penguin Computing's announcement of FrostByte dovetails with its broader HPC strategy targeting enterprise and federal government HPC cluster customers. The first product in the FrostByte family of storage solutions leverages Intel® Lustre to provide end-users with a high performance parallel I/O offering. FrostByte combines a single point of management, high availability, and scalability along with Penguin's world-class customer support to deliver a highly reliable and easily maintainable storage solution. In addition, FrostByte's hardware failure management feature set allows FrostByte solution to be proactively maintained. System health is continually monitored, and any faults are detected and automatically reported. Using Frostbyte's built-in 'phone-home' functionality, corrective action is initiated immediately by notifying both Penguin Support and the system administrator. The result is a highly reliable, low overhead, enterprise-grade scalable storage solution.
Penguin Computing is a sponsor of this week's ISC High Performance Conference. Visit the company's booth #921 at the event in Frankfurt, Germany.
About Penguin Computing
Penguin Computing is one of the largest private suppliers of enterprise and high performance computing solutions in North America and has built and operates the leading specialized public HPC cloud service Penguin Computing on Demand (POD). Penguin Computing pioneers the design, engineering, integration and delivering of solutions that are based on open architectures and comprise non-proprietary components from a variety of vendors. Penguin Computing is also one of a limited number of authorized Open Compute Project (OCP) solution providers leveraging this Facebook-led initiative to bring the most efficient open data center solutions to a broader market, and has announced the Tundra product line which applies the benefits of OCP to high performance computing. Penguin Computing has systems installed with more than 2,500 customers in 40 countries across eight major vertical markets. Visit http://www.penguincomputing.com to learn more about the company and follow @PenguinHPC on Twitter.
Penguin Computing, Scyld ClusterWare, Scyld Insight, Scyld HCATM, Relion, Altus, Penguin Computing on Demand, POD, Tundra and Arctica are trademarks or registered trademarks of Penguin Computing, Inc.
Media Contact:
Phillip Bergman
Viewstream
Email: pbergman(at)viewstream(dot)com
Cell: 845-728-3984