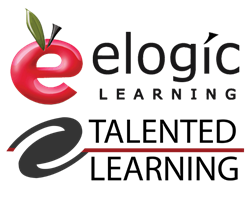 (PRWEB) June 23, 2016
There has been a lot of chatter in the elearning and training communities recently about learning management system (LMS) implementation. Buyers are finding the sheer number of implementation options confusing and overwhelming as prices and services vary dramatically at each implementation level.
Unfortunately, it's not uncommon for LMS buyers to purchase an LMS without fully understanding what they're purchasing. When the implementation price tag alone can be upwards of $75,000 this becomes a costly mistake and one that could have been avoided.
Join John Leh, Lead Analyst and CEO of Talented Learning, and eLogic Learning for a free online webinar as they demystify many of these areas of confusion and the misconceptions surrounding LMS implementations in order to give buyers the tools and knowledge they need to make the best decision possible.
The webinar will take place on Thursday, June 30 at 1 p.m. EST and will cover:

Pricing for key LMS categories and implementation levels
What to expect from each level of implementation
Why implementation fees vary so dramatically
The perils of investing too much or too little in LMS implementation
How to select the best vendor for your unique implementation needs
Those who are interested can register at http://bit.ly/21aLVxw. Those who would like to attend but aren't able to make it to the webinar should still sign up as there will be a replay link sent to all registrants.
About Talented Learning
Talented Learning is an independent research and consulting firm, devoted to helping organizations of all sizes choose and use modern LMS solutions and related technologies that address their unique business requirements.
With nearly 700 Learning Management Systems available today (and more innovation constantly on the horizon), finding the right LMS can be overwhelming. Research and advice by Talented Learning consultants helps guide organizations at every stage of the learning technology implementation lifecycle, from business case development and requirements definition, to vendor selection and implementation management.
For more information, visit Talented Learning online, or send email inquiries to: talented(at)talentedlearning(dot)com.
About eLogic Learning
A leader in the eLearning industry, eLogic Learning offers organizations world class, comprehensive LMS technology and content solutions that save costs and increase productivity. The eLogic eSSential LMS supports over five million monthly users and was named a #1 Corporate LMS by Talented Learning, Top 3 LMS by E-Learning 24/7 and Top 20 by Capterra. The eSSential LMS makes it easy to manage eLearning, instructor-led and virtual training events, keep up with regulatory compliance requirements, analyze training usage and results, sell courses online with robust ecommerce features, and much more.
In addition to its Learning Management System, eLogic develops custom eLearning content and provides an extensive third-party courseware library. With a comprehensive turnkey approach to implementing learning strategies, eLogic offers professional services and proven expertise in content strategy, business process change and the development of corporate training programs.