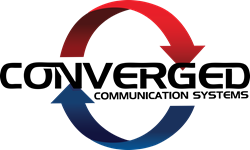 We're excited to discuss and demonstrate how Avaya and CCS can help businesses enhance their communication capabilities.
Chicago (PRWEB) June 21, 2016
Converged Communication Systems (CCS) – a nationwide provider of best-in-class IP telephony solutions and support services – and global business communications leader Avaya will host an educational event on Thursday, July 7 that will allow attendees to learn about communications solutions that can benefit their businesses before watching the Chicago Cubs play the Atlanta Braves.
The rooftop event will start at 4 p.m. at 1032 West Waveland Ave. Registration will take place from 4-4:30 p.m., and then a presentation and demo will take place until 6 p.m. Attendees will learn about the advantages solutions from Avaya and CCS offer for businesses looking to succeed, including the following:
-More engagement and easier collaboration with IP Office 10.0
-Hosted capabilities with Avaya's Cloud Offering and the OnAvaya Google Cloud Platform
-Security, scalability and flexibility with a CCS private cloud solution
-Better collaboration with the Esna-enabled Avaya Communicator for Web
-Enhanced productivity with reliable and high-quality wireless and networking
-Access to advanced contact center abilities with Avaya Contact Center Select (ACCS) and IP Office Contact Center (IPOCC)
Presenters will include Matt Furrer, sales engineer at Avaya, and Joe Williams, an account executive with CCS. Nik Parra – the chief technology officer of ReSource Point of Sale – will also attend for a discussion of how the Avaya IP Office Contact Center helped his growing company operate more efficiently and increase customer satisfaction.
"We're excited to discuss and demonstrate how Avaya and CCS can help businesses enhance their communication capabilities," Williams said. "High-quality solutions that allow for effective collaboration are crucial for businesses looking to grow and succeed."
RSVP today to reserve your spot and find out how CCS and Avaya can help you achieve your business goals with enhanced communication capabilities.
About Converged Communication Systems
Converged Communication Systems (CCS) is a nationwide provider of best-in-class IP Telephony solutions and support services for businesses of all sizes. Focusing on industry leading solutions, Converged Communication Systems provides complete telecommunication solutions to meet your simple or complex business needs. They specialize in a full range of solutions including on-premise, hosted / cloud (public or private), and hybrid cloud solutions. Their portfolio includes several brands which enable them to approach their client engagements in an unbiased manner, allowing CCS to be true consultants. In addition, their expertise allows multi-location and remote/home workers to operate more efficiently via VoIP/SIP. For more information, visit http://www.convergedsystems.com.
About Avaya
Avaya is a global provider of business collaboration and communications solutions, providing unified communications, contact centers, networking and related services to companies of all sizes around the world. For more information please visit http://www.avaya.com.
For more information contact:
Lori Leonardo
847-440-8608
LoriL(at)convergedsystems(dot)com