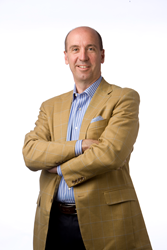 Businesses need to keep a careful eye on technology and which one's can enhance their particular services.
Orlando, FL (PRWEB) June 23, 2016
In 2014 Nick Griggs wrote, "The pensions industry might have lagged a little behind the changing economic and technological landscapes in the past. It appears to have caught up now, though, and engaged employers should seek to make full use of the innovations and technologies coming through to manage their pension obligations successfully."
Futurist Jack Uldrich aims to help the Florida Public PensionTrustees Association (FPPTA) do just that when he addresses the FPPTA 32nd Annual Convention next week in Orlando, FL.
The Pension Insider says, "Technology and innovation is hitting the corporate world like never before. It's beginning to infiltrate the pensions industry, with significant implications for sponsors, trustees, members, and advisers. But could it also potentially have the effect of bringing together disparate industry stakeholders to focus on the key goals – managing deficits and providing better service to schemes and members?
Uldrich says, "Both options are possible. Not only do organizations need to increase their awareness when it comes to the upcoming technological trends they also need to keep a keen eye on which one's can enhance their particular services. Whether new technologies and innovative business practices are viewed as disruptions or advances, one thing is clear--they are realities. As it stands, every business out there must not only strive to stay one step ahead of the game; they must also remain in synch with the way customers want services, like pensions, delivered to them."
Continuing, Uldrich says, "Trends like Blockchain, Chatbots, AI and the Internet of Things will affect every industry and businesses need to evolve according to both technological advances as well as consumers' demands."
In addition to speaking on future trends, emerging technologies, innovation, change management and leadership, Uldrich is a leading expert on assisting businesses to adapt. He has served as an advisor to Fortune 1000 companies and is noted for his ability to deliver provocative, new perspectives on competitive advantage, organizational change, and transformational leadership.
Held in high regard for his unique ability to present complex information in an entertaining, understandable and digestible manner Uldrich is considered one of America's thought leaders. He has spoken to hundreds of businesses and organizations, including IBM, Cisco, WiPro, Wells Fargo, General Electric, General Mills, United Healthcare, Pepsico, the Young Presidents Organization (YPO), Pfizer, Invitrogen, St. Jude Medical, AG Schering, among others.
Parties interested in learning more about this event, or contacting Jack Uldrich may view his website.