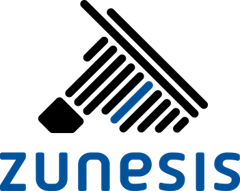 We wanted to ensure that any Zunesis cloud customer received the best possible solution and on-going support.
Denver, CO (PRWEB) June 21, 2016
Ajubeo, an international provider of high-performance virtual data centers and cloud Infrastructure-as-a-Service (IaaS) in the US and Europe, announces a new partnership with Zunesis to deliver exceptional IT and Cloud services.
"We are excited about the new level of partnership with Zunesis, and I could not be happier to work with such an innovative partner. Zunesis is a premiere value added reseller who enjoys deep relationships with HPE, Microsoft, and the top software providers. Their innovative iWeSocial platform truly sets Zunesis apart," says Kris Stover, Sales Executive with Ajubeo.
Both companies strive for exceptional service delivery and develop solutions that truly match client needs with technology. Regulatory, compliance, and security needs continue to mount, creating a niche for a highly agile and customized IT and cloud solutions.
"We are thrilled to be joining forces with Ajubeo," commented Steve Shaffer, Zunesis CEO. "What drew us to Ajubeo is their rigor and discipline around designing and building world-class cloud infrastructures. We wanted a cloud partner that believed in providing custom, highly reliable, available, and secure cloud solutions for our customers. We wanted to ensure that any Zunesis cloud customer received the best possible solution and on-going support. "
Ajubeo's cloud offerings are an ideal match for Zunesis because of Zunesis' strong history with HP Enterprise solutions. Many of their HPE customers are looking for ways to augment their HPE infrastructure solutions with cloud-backup targets (StoreOnce), cloud-storage (3PAR), cloud-compute (HPE Servers), cloud-networking (HPN and Aruba), and other HPE technologies. Ajubeo has everything needed to seamlessly integrate with the HPE family of solutions and technologies.
ABOUT ZUNESIS
Zunesis is a leading IT solution provider with locations in Colorado and Nevada. Our vision centers around an intense focus on serving our customers and bringing value to their business through strategic IT solutions. In 2015, Zunesis was added to the CRN Next-Gen 250 list, recognizing them for their innovation and forward-thinking in the industry. Later, in March 2016, Zunesis was named to the CRN TechElite 250 for the 7th consecutive year as a best-of-breed solution provider with deep technical expertise and premier certifications. For more information visit http://www.zunesis.com, the Zunesis Blog; or follow us on LinkedIn.
ABOUT AJUBEO
Ajubeo is an international provider of high-performance, enterprise-class cloud Infrastructure-as-a-Service, founded and built by CIOs for CIOs. The Ajubeo IaaS offering includes virtual datacenters, virtual Desktops, cloud-based disaster recovery, cloud-based data backup and restore, and cloud-based systems and application monitoring. Discerning organizations select Ajubeo for the increased business and architectural agility that comes from flexible, high-performance cloud infrastructure built to handle the scale, integration and compliance of today's enterprise. Ajubeo backs its cloud services with an industry leading 100% SLA and corporate commitment to customer satisfaction. It's cloud hubs are deployed in the world's most reliable and interconnected carrier-neutral datacenters, accessible via secure, private network connections from anywhere in the world. For more information, please visit http://www.Ajubeo.com.
AJUBEO MEDIA CONTACT
Justin Kraft
Director, Marketing
justin(dot)kraft(at)ajubeo(dot)com