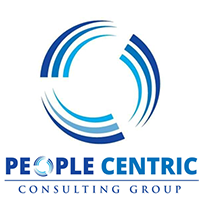 Just like we recommend for our clients' businesses, we believe People Centric should work to recognize and address areas that need to evolve—including our online presence.
Springfield, Mo. (PRWEB) June 23, 2016
People Centric Consulting Group today announced the launch of its new website, which features responsive design, intuitive navigation and clean visual design. The obvious website upgrade streamlines the connecting process so People Centric can more quickly begin helping clients solve the problems undermining long-term success. The company worked directly with an award-winning interactive agency to ensure an ideal user experience on any popular browser or device.
"Just like we recommend for our clients' businesses, we believe People Centric should work to recognize and address areas that need to evolve—including our online presence," said CEO Randy Mayes.
With a fluid interface and intuitive layout, users can easily access all the information they need to make an informed decision about contacting People Centric. The site also offers users many resources that can help businesses address problems even before hiring People Centric. Learning about the company's areas of expertise, from business process consulting to executive coaching to leadership development, is simple and straightforward with the intuitive navigation of the new website. Perhaps more importantly to prospective clients, they don't have to rely solely on People Centric's own words to learn about the company; they can read and watch customer stories provided by real customers.
The consulting group's strategic and operational planning services focus on understanding people and the countless ways that individual personalities and habits impact the culture, productivity and overall success of a business. Large photos of People Centric's actual experts and clients reflect that focus.
"As a people-centered company, we felt it was important that our customers literally saw our faces behind each of our services," Don Harkey, CIO said of the visual layout.
People Centric's team of consultants have experience equally as vast as the company's service offerings. To learn about this experience, users can now use the website to read industry-specific information and see what unique and targeted strategies People Centric can offer their respective businesses.
"From healthcare and nonprofits to manufacturing or hotel consulting, each industry we work with has its own unique characteristics. However, what they all have in common is people," said Harkey.
Simple Connecting
The majority of pages on the site feature a prominent contact card, which connects the user directly with a People Centric expert who can address specific questions.
Immediate access to a quick contact form is also included in the primary navigation bar of the site, and convenient links are listed below the contact form for anyone who is looking for or was referred by a specific expert.
Quick Access to Abundant Resources
People Centric offers a treasure box of resources beyond its staff of experts. With the new site, customers no longer have to go digging for that treasure. A collection of step-by-step strategy formulation documentation, tips and templates can be found in the company's "connect" and "resources" sections in easy downloadable format.
Streamlined Registration
People Centric believes in the power of leadership development and advocates for continual learning. In addition to downloadable resources, the company offers hands-on leadership training and executive events that arm attendees with valuable insights they can use when they return to work.
Registering for these events is now a seamless process on the company's new site. Buttons are clear and concise, which makes reserving a spot simple rather than overwhelming.
"We believe this new site will help us better communicate with clients as well as push us forward as industry leaders and experts with our quality resources," Chief Business Officer Diana Day said.
About People Centric Consulting Group
Established to support owners and managers in building healthy organizations where people can live and work within their core strengths and passions with clarity and purpose, People Centric Consulting Group, headquartered in Springfield, Mo., can benefit businesses throughout the US.
For details about business process consulting, strategic and operational planning and strategy formulation, visit the People Centric Consulting Group website or contact a representative at 417-887-6760. The People Centric Consulting Group office is located at 429 West Walnut Street in Springfield, Mo.