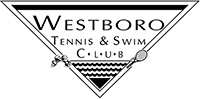 "Cost saving drove us to retrofit the entire facility with ThinkLite, and we couldn't be happier. The light levels through the club are greatly improved, we are saving significantly every month on our electric bill." Justin Lundbergh
Natick MA (PRWEB) June 21, 2016
Justin Lundbergh, owner of Westboro Tennis and Swim Club fully understood the value of ThinkLite energy efficient lighting three years ago. "Our costs for lighting our tennis courts was consistently rising, and we were looking for options to not only save dollars, but to also improve the quality of lighting, which is paramount to our members."
At the time, many New England based tennis facilities were moving from high wattage metal halide lamps to a brand new induction solution offered by ThinkLite. This solution offered a number of benefits including instant on, eliminating prolonged warm up and great efficiency, dropping the electric lighting costs significantly.
"We were very happy to work with Westboro Tennis and Swim Club. Through our induction solution, we were able to reduce his court lighting consumption by over 45%" said Danny Wadhwani, ThinkLite COO.
"I was very pleased with the light quality and the savings we realized," said Lundburgh. So when ThinkLite recently approached me with their next generation LED products, I was interested."
ThinkLite presented its new four-foot, twelve lamp T5 LED tube fixture to replace the induction lamps in the courts. "We were able to reduce our consumption even further, transitioning from induction lamps between 500-700 watts per fixture to ThinkLite's LED fixture that consumes only 312 watts," said Lundbergh.
But, not only was ThinkLite prepared to perform this next generation retrofit for the courts, but it was also able to retrofit all the fluorescent lamps in the facility with its breakthrough driverless LED tubes. The company introduced a first-of-its-kind driverless technology replacing the traditional heat-generating LED driver with ThinkLite's proprietary AIC chip. The AIC chip generates approximately 90% less heat than a driver, allowing ThinkLite to offer an industry leading 131 lumens per watt. The result is basically a brighter light, with even distribution across the courts, all while consuming fewer watts. Every tube replaced reduced, on average, the wattage consumption by 50-60%.
"Cost saving drove us to retrofit the entire facility with ThinkLite, and we couldn't be happier. The light levels through the club are greatly improved, we are saving significantly every month on our electric bill, and with a generous utility cash incentive, our ROI is less than two years" commented Lundbergh.
"When we are able to approach an existing customer and offer them a new opportunity to dramatically reduce their electric consumption with a 'next generation' product like our exclusive LED tubes and fixtures, it is very gratifying" said Wadhwani. "ThinkLite is committed to challenging the wasteful practices of today, and continues to keep pushing the barriers of technology to evolve products that save even more energy and provide even better light qualities. This will continue to have a direct bottom-line impact on our customers' business for years to come."