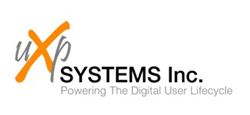 We continue to help operators address key challenges in their transformation to become digital service providers.
Toronto, ON (PRWEB) June 21, 2016
UXP Systems, the leader in User Lifecycle Management for operators, is pleased to announce continued momentum in 2016 with strong revenue growth, strategic operator validation and prominent industry recognition. In fiscal year ending March 31, annual sales grew 183% year over year, with an average annual sales growth rate of 240% over the past 5 years. Every indication is that demand for user lifecycle management will grow considerably through 2016 and beyond, as operators' continue to implement digital transformation strategies.
The addition of Vodafone as a customer of UXP Systems signifies strategic operator validation and acceptance within leading global operators. Vodafone is now among UXP Systems' other Tier-1 clients, including Cable & Wireless, Rogers Communications, TELUS and CenturyLink, that are transforming digital service delivery by focusing on digital identity for every user and utilizing User Lifecycle Management to manage groups, sharing, delegation, entitlement, roles, and much more.
Over the past six months, UXP Systems has received significant industry recognition for their innovation and leadership:

Gartner – 'Cool Vendor' in Communication Service Provider Operations & Business Infrastructure
Stratecast – 'Global 10 to Watch' in Operations, Orchestration, Data Analytics & Monetization
Global Telecoms Business – Winner of Customer Service Innovation Award along with Cable & Wireless Communications for their Flow ID project
Light Reading – a Finalist of the Leading Lights Award for Outstanding OSS/BSS Vendor
TM Forum – a Finalist of the Digital World Award for Enabling Improved Customer Centricity
"2016 has been another incredible year for UXP Systems, as we continue to help operators address key challenges in their transformation to become digital service providers," said Gemini Waghmare, CEO and Founder, UXP Systems. "We see continued growth and success across our company by powering digital identity as a strategic operator service. In doing so, we're enabling operators to manage digital users and their next generation services while increasing time to market and lowering transformation costs by leveraging their legacy systems."
To support their growing installed base and respond to the ongoing demand for User Lifecycle Management solutions from global operators, UXP Systems is actively engaged in global expansion plans. In addition in 2016, UXP Systems submitted their sixth patent in the area of User Lifecycle Management and Service Delegation across multiple Operator Services.
About UXP Systems
UXP Systems is the industry leader in user lifecycle management. UXP Systems' Digital Experience Engine powers the digital user lifecycle as operators transform to a seamless, digital world of entertainment, communications, and connected life services. Their User Lifecycle Management™(ULM), Multiservice Gateway and UXDR® Insight modules are transforming service experiences for operators like Vodafone, Cable & Wireless, Rogers Communications, TELUS and CenturyLink by using digital identity as a focal point for transformation, and utilizing ULM for group management, delegation, revocation, roles and sharing, entitlement and more, as part of an end to end business process framework. UXP Systems' Digital Experience Engine innovates above existing legacy systems to transform the user experience, getting operators to digital services faster and more economically.
For more information, please visit http://www.uxpsystems.com/.
UXP Systems Media Contact
Jim MacDonald
VP, Global Marketing
T: +1 416-358-1540
E: jim(dot)macdonald(at)uxpsystems(dot)com