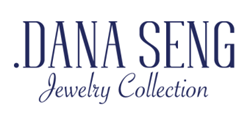 Los Angeles, California (PRWEB) June 22, 2016
DANA SENG, acclaimed jewelry designer, recently announced the launch of the new "Birthstone & Initial" Collection with a stunning array of bangles, necklaces, and rings available in 14k white, rose, and yellow gold. Conceived to provide women with the ideal way to personalize their jewelry, the pieces come in the twelve monthly birthstones as well as customizable letters from A to Z to assemble any two or three name initials. Birthstones that correspond to the month of one's birth have a historic connection to astrological signs and a tradition of bringing luck to the wearer, making pieces from the collection a wonderful gift to anyone. Pieces range in price from $565 for bracelets, $595 for necklaces and rings, and $1250 for bangles.
"More than just adornment, I consider jewelry to be potent symbols of who we are," says Ms. Seng. "This collection underscores that even further, making each piece a deeply personal statement."
Impeccable craftsmanship and care are attributes that have made the company's collections sought-after by women all over the world. The company's catalog represents a full range of items including cocktail rings, wedding rings, earrings, bracelets, cuffs, and necklaces using the finest stones set against an array of meticulously selected metals. Ms. Seng admits her passion for jewelry has been a constant for her entire life. She explains, "When I design, I consider each piece as a challenge of finding ways to express a meaningful message both from the person who gives it and to woman who wears it. And I hope that the result makes them feel exactly as I do once these are worn."
Ms. Seng says, "I know these pieces from the Birthstone & Intial Collection will win a special and permanent place in the hearts of those who are fortunate enough to wear them."
About DANA SENG
Designer Dana Seng conceived her namesake brand from having grown up amidst her family's jewelry business in her native Cambodia. She relocated to the US to expand her knowledge and experience by working tirelessly in the industry and taking courses in design and manufacturing to learn every aspect of the business. It was inevitable that she would meet and marry a man who was also in jewelry. She eventually began managing her husband's jewelry company while expressing her artistry by designing custom engagement rings. This allowed her to truly understand her customers on a personal level – to create the kind of pieces that were the realizations of their hopes and dreams.
The experience served as her inspiration to launch the brand with the Eternity Collection. Classic and feminine styles of diamond rings and bangles in white, rose and yellow gold make up this initial collection.
"As the name suggest, The Eternity Collection's style never expires," explains Ms.Seng. "Each piece represents the important things that stay in one's heart forever."
The Dana Seng Jewelry Collection is available from at http://www.danasengjewelry.com.