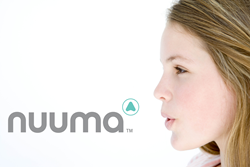 Riverside, CA (PRWEB) June 21, 2016
Nano Engineered Applications, Inc. (NEA), an ieCrowd company specializing in the development of nanomaterial-based gas sensor technology to detect airborne gases and volatile organic compounds to the parts-per-billion, today announced it has signed a collaboration agreement with the Cancer Prevention Institute of California (CPIC) to set the ground work needed to identify specific cancer biomarkers in exhaled breath.
The medical community has long known that early diagnosis of cancer results in improved survival compared to diagnosis at more advanced stages. However, early diagnosis using traditional invasive methods is expensive, has associated risks, and is often not suitable for screening mass populations.
CPIC will apply its extensive research expertise and cancer knowledge to help identify potential biomarkers for specific cancers from exhaled breath including but not limited to lung and breast cancer. NEA's nanomaterial-based gas sensor is low-power, comes in a small form factor and can detect multiple analytes simultaneously, making it a good candidate to be used for noninvasive early disease detection with a clear understanding of exhaled breath disease biomarkers.
"The collaboration with CPIC allows us to leverage their expertise and leadership in cancer prevention research and utilize globally renowned scientists," said Sundip R. Doshi, President of NEA. "We are excited to partner with CPIC to continue development of our breath analysis technology. This solution could be accessible to the masses and could truly change the way the world diagnoses cancers and diseases."
The number of people living beyond a cancer diagnosis reached nearly 14.5 million in 2014 and is expected to rise to almost 19 million by 2024 according to the National Cancer Institute. CPIC, a leader in cancer research programs, partners with independent scientists, leading academic institutions, and healthcare organizations including the Stanford Cancer Institute. Their research and education programs also work to address the causes of cancer and provide resources to support cancer survivors. 
"We believe this innovative partnership with NEA will bring us closer to our mission of preventing cancer and reducing its burden where it cannot yet be prevented," said Reed A. Goertler, Chief Operating Officer, CPIC. "Identifying exhaled breath biomarkers is the first step for innovative technology companies such as NEA to build non-invasive early detection solutions that could potentially save millions of lives."
The collaboration with CPIC will also allow NEA to move towards its goal of addressing non-cancer disease detection using exhaled breath including Alzheimer's, cardiovascular disease, diabetes, halitosis, organ failures and Parkinson's.
About the Cancer Prevention Institute of California
The Cancer Prevention Institute of California is a nonprofit organization dedicated to preventing cancer and to reducing its burden where it cannot yet be prevented. CPIC is the only freestanding research institution working solely to prevent cancer using extensive population data. CPIC researchers study a wide range of cancer risk factors, such as environment, genetic predisposition, geographic location, occupation, racial/ethnic background, socioeconomic status, age, gender, and lifestyle to determine how these factors affect frequency, distribution and types of cancers. For more information, visit http://www.cpic.org.
 
About Nano Engineered Applications
Nano Engineered Applications, Inc. (NEA), an ieCrowd company, develops patented nanomaterials-based sensor technologies for detecting airborne chemicals to the parts-per-billion (ppb) level. NEA sensors are being designed to be embedded into smartphones, wearable devices and other existing and new technologies. Potential uses include halitosis, breathalyzer, exhaled breath disease detection, air quality monitoring, food and agricultural safety, industrial plant toxic gas detection, gaseous chemical warfare agent detection and other applications. For more information, please visit http://www.neapplications.com.
About Innovation Economy Corporation
Innovation Economy Crowd (ieCrowd) is a growing global community of impact investors with a mission to bring breakthrough health innovations to market. Investors benefit from ieCrowd's business model through diversification, participation in future discoveries, a defined path to liquidity, transparency and professional management dedicated to ieCrowd's mission. For more information visit http://www.ieCrowd.com.