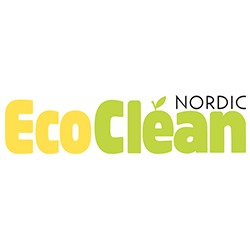 We are completely dedicated to expanding our reach and helping more people than ever have safe, effective cleaning products to use
Boca Raton, Fla. (PRWEB) June 21, 2016
Eco Clean Nordic LLC, a Danish natural cleaning solution manufacturer that has a line of products that do not contain any harmful ingredients announced its line will be featured at the International Diet, Sports Nutrition & Vitamins ECRM show in Tampa, Florida from June 26-29, represented by Nutritional Products International (NPI).
ECRM trade shows allow companies the chance to introduce their products to some of the top retail buyers in the nutritional and health product industry. Eco Clean Nordic LLC representatives from the NPI team will therefore have a chance to educate some of the business's most influential figures about the numerous benefits of the cleaning products.
"We can't wait for NPI to get to Tampa and participate in the monumental show," said Tommy Anderson of Eco Clean. "This show is a big opportunity for us to expand on the reach we have already developed and to learn from many other major players in the industry about marketing and product development. We are pleased to have the chance to participate."
At ECRM events, retail buyers visit suppliers in private meeting spaces to discuss product launches, marketing strategies and various other business initiatives. This makes the events different than standard trade shows, which lack the same sort of privacy and intimacy ECRM offers at its shows.
Based in Copenhagen, Denmark, the company was founded in 2010 by a team of passionate people with the goal of creating wholly biodegradable and sustainable household cleaning products. The brand has already seen significant success throughout Denmark, Germany, Austria and Scandinavia, and now looks to bring its products to a new audience in the United States that has a demonstrated need for sustainable cleaning products.
Eco Clean is among very few brands in Europe that make their products with 100 percent post-consumer plastic and wholly EU Eco-Certified detergents that meet the strict sustainability and ecological standards and regulations set by the European Commission. To obtain the Eco Label, companies are not allowed to use certain essential oils that many European and American companies do, as they can cause allergies and may have a relatively poor environmental profile. Additionally, all products must pass a sustainable packaging test and avoid using harmful chemicals like Benzisothiazolinone and Methylisothiazolinone, which are synthetic preservatives and may also cause allergies.
Because Eco Clean has gone through such rigorous sustainability and natural product certification processes, the products are safe for use in any home. While many common cleaning solutions you'll find on shelves in American stores can be toxic for children, Eco Clean does not have such dangers associated with it, making it a clear choice for families concerned about being responsible both in terms of child safety and environmental sustainability.
"This show is going to be our next big chance to help show the world what these products can do for everybody," said Mr. Anderson. "We are completely dedicated to expanding our reach and helping more people than ever have safe, effective cleaning products to use."
To find out more about Eco Clean visit http://www.ecnordic.com.