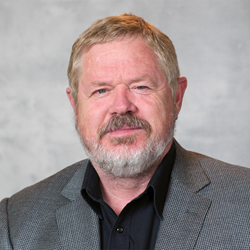 The Award is for leaders who embrace courage consistently, and who demonstrate leadership behaviors that inspire and challenge others to shift mindsets and transform workplace partnerships.
Portland, OR (PRWEB) June 21, 2016
WMFDP (White Men as Full Diversity Partners), a leading diversity consulting organization, announced that it has begun the nomination process for their 2016 Courageous Leader Award. This award, given to a business person currently employed at an organization and involved in the company's diversity and inclusion efforts, represents the impact the winner has in driving diversity within their organization. The winner is selected by a panel of judges who will make their selection based on the nominee's commitment and actions to create a fully diverse workplace, which in turn leads to a transformed workplace culture.
A 2014 study showed that highly diverse teams were 13 times more likely than the least-diverse teams to show evidence of engaged employees, and when inclusive behaviors were prevalent, they resulted in an 11 percent rise in stated engagement for every 10 percent increase in inclusiveness. (1) WMFDP's mission is to inspire leaders to examine their mindsets and assumptions, in order to shift behaviors that create sustainable and inclusive work cultures, which in turn drives business results. The Courageous Leader Award recognizes a person who impacts the way diversity is utilized and accepted within their organization.
"The Award is for leaders who embrace courage consistently, and who demonstrate leadership behaviors that inspire and challenge others to shift mindsets and transform workplace partnerships," said Bill Proudman, CEO and co-founder of WMFDP.
Nominations can be made by anyone within the organization of the nominee who feels that person fits the qualities seen as deserving of this honor. The qualities that must be demonstrated by Courageous Leader Nominees to be considered are:

Passionate for the diversity and inclusion journey – for themselves and for their organization
Committed to WMFDP's Eight Critical Leadership Skills
Successful as a provocative influence in shifting mindsets, skill-building and behavior change (their own and that of others) while leading longer-term workplace culture change efforts
Consistent in delivering against diversity & inclusion goals and inspiring others to do the same
Has a track record of breaking down barriers in ways that have had a tangible, measurable impact on partnerships and the organization's ability to demonstrate sustained focus on full inclusion.
All nominations must be submitted by August 15, and reference letters must be sent in by August 15 in order to be considered for the award. The award will be announced in September.
"WMFDP recognizes that it takes tremendous courage to challenge cultural norms –especially in the workplace," said Proudman. "This award celebrates those leaders who are willing to step out there to facilitate relationships that bring out the best in everyone."
WMFDP's client roster includes Fortune 500 companies such as Alaska Airlines, Dell, Eastman Chemical, and Rockwell Automation, but the Courageous Leader Award is open to anyone that is spearheading diversity-inclusion within business.
For more information on the nomination process, eligibility and submission dates visit the Courageous Leader Award.
About White Men As Full Diversity Partners (WMFDP):
White Men as Full Diversity Partners (WMFDP) is a diversity and Leadership Development firm founded by Bill Proudman and Michael Welp in 1996 in Portland, Oregon. WMFDP takes an unorthodox approach toward eradicating bias and discrimination in the workplace. Their client list includes The Nature Conservancy, Ohio State University, NASA, Mass Mutual, Applied Materials Inc. and more. The majority of C-level executives are white and male, and they are frequently omitted from a vital role in diversity and equality. Proudman and Welp observed that these critical subjects were not being taken to the doorstep of these leaders – all to the detriment of struggling minorities and the economy as a whole. With a background that includes extensive field work in post-Apartheid South Africa in the early 1990's, Proudman and Welp have dedicated the last two decades to educating and engaging leaders of any race, color, gender or orientation. Welp, PhD, is the author of the book Four Days to Change. With an insightful foreword by Proudman, the book chronicles the journey from rural South Africa, to the boardrooms of America – all to lay the groundwork of a global paradigm shift.
1. O'Brien, James. "The Diversity Equation: How Inclusiveness Is Driving Workplace Engagement," American Express, November 5, 2014. americanexpress.com/us/small-business/openforum/articles/diversity-equation-inclusiveness-driving-workplace-engagement/