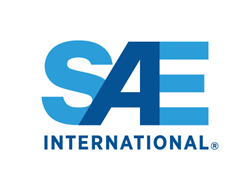 This was an important step for SAE International and our work with the aerospace community in China. - David Alexander, Director for Aerospace Standards, SAE International
WARRENDALE, Pa. (PRWEB) June 21, 2016
SAE International held its first-ever Aerospace Council Meeting in Asia earlier this spring in Beijing, China. The meeting was hosted by the China Aero-Polytechnology Establishment (CAPE) which is a member of the Council.
"This was an important step for SAE International and our work with the aerospace community in China," David Alexander, Director for Aerospace Standards, SAE International, said. "We look forward to the continued collaboration with CAPE, AVIC and COMAC, along with other key aerospace organizations in China, in contributing with peers around the world in developing SAE aerospace standards."
Following the committee council meeting, SAE International and CAPE sponsored a workshop titled, "Standards – Connecting Aviation in China to the World." The workshop included participants from aerospace OEMs, suppliers, and regulatory agencies from China, Europe and North America. Discussions focused on key technologies, partnerships, and the use of standards in aerospace certification, with particular attention to standards facilitating an increasingly globalized industry.
SAE International develops and maintains more than 20,000 globally-adopted, aerospace standards; and engages 10,000 aerospace management and technical experts from around the world.
The role of SAE International's Aerospace Council is oversight and governance of the SAE Aerospace Standards program. The Council is comprised of leaders in engineering and standardization from major aerospace stakeholders in industry, government and the research community, coming from 4 continents.
The China Aero-Polytechnology Establishment (CAPE) was established in 1970. It is the sole organization in China dedicated to aviation standardization research work. CAPE is the secretariat of Chinese mirror committees of ISO/TC20 and IEC/TC107, the standardization center of China aviation industry and the aviation industry standardization technology supporting organization of MIIT. The standardization research and services provided by CAPE was widely recognized by aviation industries both at home and abroad.
SAE International is a global association committed to being the ultimate knowledge source for the engineering profession. By uniting more than 127,000 engineers and technical experts, we drive knowledge and expertise across a broad spectrum of industries. We act on two priorities: encouraging a lifetime of learning for mobility engineering professionals and setting the standards for industry engineering. We strive for a better world through the work of our philanthropic SAE Foundation, including programs like A World in Motion® and the Collegiate Design Series™.