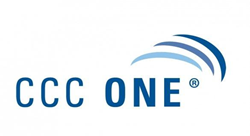 We're writing more accurate estimates, more efficiently, and our job costing has improved.
Chicago, IL (PRWEB) June 22, 2016
CCC Information Services Inc. ("CCC") announced today it has created an electronic interface between its CCC ONE® Repair Workflow shop management software ("CCC ONE") and Würth's SIS™ invoicing and inventory management software. The interface will provide their shared customers with more accurate and efficient job costing by automatically and electronically importing the Würth supplies used for repairs into the appropriate CCC ONE repair order. On-hand supplies (such as fasteners and clips) used in collision repairs account for $600 million annually in the U.S.
"Repairers are busy and have a lot of moving parts to manage at any given time," said David Gibson, National Sales Manager at Wurth USA. "Recording all of the on-hand supplies used while repairing a vehicle can be cumbersome and imperfect, which often results in inaccurate job costing, and inefficient workflows. By creating an interface between Wurth USA and CCC's industry-leading software, repairers can better manage their time while making sure they account for the supplies they use."
According to Rich Tanchyk, Assistant Vice President, H&V Collision Center: "We started working with Wurth USA a year ago to create more organization in how our on-hand materials are stored and accessed in our seven locations. When we learned Würth's SIS software would be connected to CCC ONE we got onboard right away. We want to embrace any system that allows us to improve, and better serve the customer. This interface does just that. We're writing more accurate estimates, more efficiently, and our job costing has improved. It's a great use of technology."
"Wurth USA is an important supplier to collision repairers," said Bill Langley, Director, Automotive Network Partnerships, CCC. "CCC's focus is on bringing together the tools and information repairers need to drive efficiency throughout the repair process. By creating interfaces with their suppliers, our repair customers can save time and create more accurate, complete estimates, while gaining better visibility and control over job costs."
Learn more about the CCC and Wurth USA interface.
About CCC Information Services Inc.
CCC brings together what matters most – insight to make the best decisions, connections into the industry's leading auto claims network, and superior productivity through an innovative single platform. Founded in 1980, CCC is the nation's leading provider of advanced software, workflow tools, and enabling technologies to automotive collision repairers and property/casualty insurance carriers. Its client base includes more than 350 insurance companies and more than 22,000 repair facilities. In addition, the CCC True® Parts Network connects hundreds of parts suppliers with repairers. DriveFactor, a CCC company, helps insurance companies create custom telematics solutions to meet their short- and long-term needs. CCC also delivers the most comprehensive, best-in-class industry insights by leveraging data captured from the millions of transactions processed through its network, and the forward-looking, trusted advisor perspective of its people. You can find out more about CCC Information Services Inc. or DriveFactor by visiting http://www.cccis.com or http://www.drivefactor.com.
About Wurth USA
Established in 1969, Wurth USA is the leading supplier of high quality products and services for the transportation maintenance and repair industry. Our extensive catalog of hardware, chemicals, fasteners, hand tools and more provides customers with everything they need to succeed. Visit http://www.shopwurthusa.com to learn more.