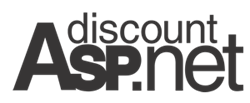 Takeshi Eto, VP Marketing at DiscountASP.NET said "SQL 2016 allows us to more easily support hybrid hosting scenarios and provide a better platform for performance monitoring, data auditing and trend analysis."
Pasadena, CA (PRWEB) June 23, 2016
Windows hosting leader, DiscountASP.NET, announces the launch of Microsoft SQL 2016 hosting, available to all DiscountASP.NET customers as a new hosting add-on option in both US and European data center locations.
Microsoft SQL Server 2016 is the latest update to its enterprise database. Some of the new SQL Server 2016 hosting enhancements include stretch database, temporal tables, native JSON support, and query tables.
"We are excited to officially launch SQL 2016 hosting." said Takeshi Eto, VP Marketing at DiscountASP.NET. "SQL 2016 allows us to more easily support hybrid hosting scenarios and provide a better platform for performance monitoring, data auditing and trend analysis."
With the launch of SQL 2016 hosting, DiscountASP.NET introduces a suite of SQL 2016 management tools, including an on-demand database backup tool, database restore tool, and an automated Attach MDF File tool. Customers can manage their SQL 2016 databases with Microsoft SQL Management Studio and DiscountASP.NET supports SSL encrypted SQL connections. DiscountASP.NET also offers cloud backup solutions to automatically backup SQL databases to the Amazon cloud.
About DiscountASP.NET:
A Microsoft Gold Partner with the Gold Hosting Competency, DiscountASP.NET is a leader in hosting solutions for .NET developers, focused on providing the best value in ASP.NET web application hosting and Team Foundation Server (TFS) hosting. For more information, visit http://www.DiscountASP.NET.
All trademarks are the property of their legal owners.