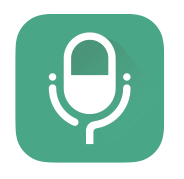 "Working without Casetabs is not an option anymore."
Santa Monica, CA (PRWEB) June 28, 2016
Casetabs is revolutionizing how surgeries are coordinated (casetabs.com). Historically, surgeries are coordinated through fragmented chains of email, text messages, phone calls, white boards, and word of mouth. Important information is routinely lost and changes in the schedule often require hours to communicate. Casetabs solves this problem with a mobile and desktop application that creates a central hub for sharing case information and real-time updates through all phases of a surgery.
Crown Point Surgery Center, a multi-specialty center in Colorado, just completed a quantitative analysis on the benefits of Casetabs with compelling findings. The recently released case study (Crown Point Case Study) outlines the amount of time saved from scheduling and rescheduling cases from the viewpoint of the nursing and office staff. The study shows 205 hours saved per month which translated to a 696% ROI. Another study was conducted at the Surgery Center of South Bay, an Amsurg managed center, and found similar results (South Bay Case Study), in addition to a reduction in overtime hours and case cancellations.
Amy Ishmael, the lead surgery scheduler at Crown Point Surgery Center stated, "I would never want to go back to coordinating a surgery without the assistance of Casetabs." In addition, the Pre-Op department head, Amy Barker, expressed a similar sentiment, "The amount of frustrations that have been removed from my day are insurmountable and I can spend more of my energy focused on my patients and their safety rather than calling the front office, having the OR calling me, and when the phone isn't answered, walking up to those departments. Working without Casetabs is not an option anymore."
Casetabs also announced the completion of its integrations with the major EMR and practice management systems in the ASC market. These integrations allow for case data to seamlessly flow into Casetabs and allow surgery centers to easily implement Casetabs and begin streamlining the coordination of surgeries.
For more information about Casetabs, visit the website (casetabs.com) or watch the 1 minute "how it works" youtube video. https://www.youtube.com/watch?v=hfmGg4X8g04