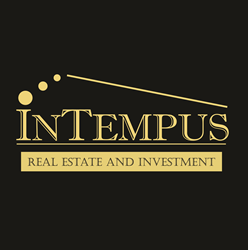 San Jose, California (PRWEB) June 23, 2016
Intempus Real Estate and Investment based out of San Jose, California, a South Bay area leader in Property Management and Construction, announced this month that they are expanding their headquarters by 300%. The company's recent growth and success have pushed them to triple their space and manpower allowing them to increase their ability and capacity to manage higher end residential properties, perform more sales transactions, and grow their construction offerings. "The office expansion and additional resources will allow us to provide more vertically integrated services for our clients", says President Eugene Korsunsky.
Intempus' new facilities are equipped with cutting edge resources to streamline their property management operations, top-of the line marketing software, and the additional space necessary to be a one-stop shop for all current and future clients' real estate needs. Occupying this new space will be several newly-hired agents and other full-time employees including construction/ project managers and property managers to help with the high volume of activity. Their newly-hired staff members bring varied expertise and perspectives to the company's winning team of real estate professionals whose sales have doubled annually in recent years. A larger staff will allow more comprehensive oversight and additional growth of the company's property management portfolio which, since 2013, has grown in excess of 100% annually.
Intempus' expansion will leave the company well positioned to further increase sales transactions in the region's fast-changing real estate landscape. With this facility and staff expansion, Intempus now has the capacity to meet the demands of a deeper and wider client base in the hottest real estate market in the U.S.
Established in 2004, Intempus Realty is a US-based brokerage company serving the entire California Bay Area. It provides full-scale real estate brokerage services to clients including residential sales, construction, and property management.
Please direct all inquiries to:
info(at)intempus.net
(408) 564-8000