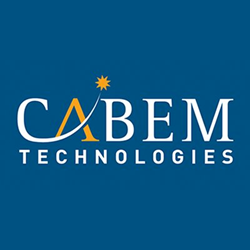 Newton, MA (PRWEB) June 22, 2016
Charlie brings over twenty years of infrastructure experience and knowledge to our organization. His addition is a part of CABEM's larger commitment to servicing the continually growing market of security services.
CABEM's security services are designed for small and medium sized businesses who do not have the resources to do so themselves. We have programs in place that assess the risks to your business and then suggest countermeasures to help combat those potential pitfalls. In addition, CABEM provides monitoring, testing, and compliance solutions that provide additional security and peace of mind. Threats to your information technology are constant and can prove critical if not addressed properly and quickly. CABEM provides these services to identify and mitigate these risks to keep your business and information secure.
As an added security step, CABEM included a risk assessment tool to their soon to be released Competency Manager software. This function will allow users to assign a risk and control measure to specific requirements of employees so they know what requires more attention.
With the hiring of Charlie, CABEM is continuing our commitment to providing security services to both our existing customers and new clients looking to secure their information technology.
To learn more about CABEM, the security initiatives we offer, and the Competency Manager, visit our website at http://www.cabem.com or call us at 617-244-6609.
About CABEM Technologies LLC:
Founded in early 2002, CABEM Technologies designs, builds, deploys and maintains custom software applications and products for organizations that require sophisticated technology solutions. CABEM provides technology services to progressive nonprofit and for-profit organizations of all sizes, in a variety of industries including academia, testing, banking, identity theft, environmental, healthcare, and military.
Contacts for CABEM Technologies LLC: Jay Fredkin, CEO, at (617) 244-6609