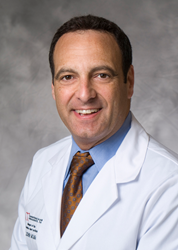 Data shows that many patients have done very well with it. However, some do not, and it has been recommended that TAVR should not be offered to patients who will not improve functionally or will not experience long-term survival following the procedure
Overland Park, KS (PRWEB) June 22, 2016
Health Outcomes Sciences (HOS) and Saint Luke's Mid America Heart Institute have teamed up to offer the first-ever online calculator that predicts outcomes from the revolutionary procedure known as transcatheter aortic valve replacement (TAVR). The calculator is available to clinicians free of charge at the HOS website.
The science behind the calculator stems from a landmark research study led by Drs. Suzanne Arnold and David Cohen of Saint Luke's Mid America Heart Institute. The study was published in Circulation: Cardiovascular Quality and Outcomes, original article entitled, "How to Define a Poor Outcome After Transcatheter Aortic Valve Replacement."
"TAVR is growing in popularity as a less invasive option for patients with severe aortic stenosis," says Dr. Arnold. "Data shows that many patients have done very well with it. However, some do not, and it has been recommended that TAVR should not be offered to patients who will not improve functionally or will not experience long-term survival following the procedure."
With no guidance available to clinicians on how to identify patients not likely to benefit from TAVR, Drs. Arnold and Cohen set out to construct a predictive model. They used data from the initial PARTNER Trial, a prospective randomized clinical trial conducted by Edwards Life Sciences, a TAVR implant device manufacturer. The model incorporates both mortality and quality of life components, and predicts a poor outcome at the six-month mark post-procedure.
Dr. Arnold explains that to date, clinicians have had access solely to the STS and Euroscore calculators, which are based on traditional, open heart procedures as opposed to TAVR. These models address only a patient's risk of in-hospital mortality. A newer TVT Registry™ calculator, although based on TAVR procedures, is also limited to predicting a patient's risk of in-hospital mortality.
"The model developed through Saint Luke's Mid America Heart Institute is complementary to the other models," according to Dr. Arnold. "It is designed to help clinicians gauge whether or not a patient will truly benefit from TAVR."
HOS has used its ePRISM® predictive analytics platform to translate the new model into an online calculator available 24/7. Clinicians or other care team members simply enter the requisite data and are able to immediately view results of the personalized patient risk assessment. The calculator is accessible on all type of computing devices, including laptops, tablets, iPADs and smartphones.
About Health Outcomes Sciences
Health Outcomes Sciences is propelling the practice of precision medicine through its patented content enablement platform, ePRISM®, which translates scientific models into automated evidence-based decision support solutions. By helping health and life science organizations -- as well as allied technology partners -- deliver the power of personalized predictive science at the point of care, the company facilitates significant and measurable improvements in clinical and financial outcomes, variations in care, appropriate use and rational consumption of resources. The company's solutions are specialty agnostic, scalable at the enterprise level and employ a cloud-hosted software-as-a-service (SaaS) business model. For additional information on Health Outcomes Sciences, visit http://www.h-outcomes.com.
About Saint Luke's Mid America Heart Institute
Saint Luke's Mid America Heart Institute, a member of Saint Luke's Health System and a teaching affiliate of the University of Missouri-Kansas City, is one of the preeminent cardiovascular programs in the country. Its legacy of innovation began more than 25 years ago when it opened as the nation's first heart hospital. Since then, the Heart Institute has earned a world-wide reputation for excellence in the treatment of heart disease, including interventional cardiology, cardiovascular surgery, imaging, heart failure, transplant, heart disease prevention, women's heart disease, electrophysiology, outcomes research, and health economics. With more than 50 full-time board certified cardiovascular specialists on staff, the Heart Institute offers one of the largest heart failure/heart transplant programs in the country, has the largest experience with transcatheter aortic valve replacement in the Midwest, and is a global teaching site for the newest approaches to opening challenging blocked arteries using minimally invasive techniques.