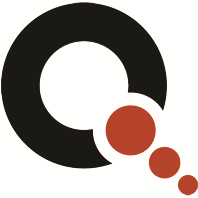 The development of these capabilities is a testament to the endurance and value of digital print, and QuickPivot's commitment to this important channel.
Boston, MA (PRWEB) June 22, 2016
QuickPivot, the cloud-based, cross-channel marketing platform enabling B2B and B2C companies to market at customer speed, today announced the release of advanced features to support the design and development of digital print marketing programs.
The QuickPivot cloud marketing platform provides a fast, powerful and affordable customer segmentation and analysis module called QuickTarget. Today's announcement extends QuickTarget to now include full support for the development of digital print waterfall segmentation plans. With these new capabilities, marketers finally have a cloud-based solution that works equally well for digital channels, as well as the physical channel of print. It translates into a massive efficiency boost for marketers who historically had to maintain specialized technologies and processes for print production. This is incredibly important as marketers increasingly plan and deploy coordinated customer experiences across both physical and digital media. Print is evolving and becoming more integrated with digital media. QR codes and mixed-media experiences are just the beginning. With print forecasted to be a $46 billion spend in 2016, up 1% from last year, it's clear that print is not dead, but rather it is evolving and will continue to be both a sizeable and strategic investment for brands in 2016 and beyond.
"For years many cloud marketing platforms, which focused on digital-first strategies, ignored the large and complex requirements that the physical channel of print demanded. QuickPivot is pleased to be focused on integrating ALL channels, and we see these new capabilities in print as providing tremendous efficiency and cost savings to clients who typically have to manage multiple tools for multiple channels." said Paul Mandeville, CPO for QuickPivot. "The development of these capabilities is a testament to the endurance and value of digital print, and QuickPivot's commitment to this important channel."
About QuickPivot:
QuickPivot™ delivers fast, powerful and easy-to-use software for smart marketers with big ideas, but small teams and tight budgets. The QuickPivot platform combines big data performance, a 360-degree view of the customer, world class segmentation, and a patented lifecycle management system, with all the best features of an Email Service Provider (ESP). Winner of several industry innovation awards, the QuickPivot platform enables marketers to deliver coordinated customer experiences across all channels, measure results in real-time, and refine marketing programs to improve results. As brands look for enterprise performance and features without the associated sticker shock, QuickPivot is increasingly emerging as the vendor of choice. That's why clients like Bank of America, HP, Allen Edmonds, The NHL and over 30 channel partners, including Customer Portfolios, Digitas and Fulcrum Analytics are turning to QuickPivot.