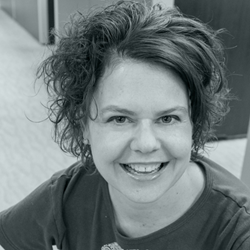 The impact of Gen Z on consumer spending can't be overstated. In addition to being the largest generation ever, surpassing even boomers, Z's already control over $600 Billion in US family spending.
New York, NY (PRWEB) June 23, 2016
Leading experts from Piper Jaffray, Sparks & Honey, C Space, C+R Research, The Family Room, & Zeno headline the inaugural Marketing to Gen Z Conference, July 20, 2016, NYC. They will present case studies, research and creative insight designed to teach brand marketers how to anticipate and respond to the new realities of marketing to Generation Z., the largest U.S. generation to date. By 2020 it will represent 40% of all U.S. consumers. Additionally it is the first non-white majority generation in the U.S. The conference is sponsored by C+R Research and C Space.
Topics and presenters include:
"Activating Generation Z: What You Need to Know to Win the Future": J. Alison Bryant, Ph.D., CEO, Play Science, PlayLab, & Sandbox; "Shattering Stereotypes of Generation Z": Mary Mcllrath, Ph.D., SVP, C+R Research; "Future-proofing Marketing, from A To Gen Z": Bill Alberti, SVP, C Space; "Gen Z Decision Making – New Study":George Carey, Founder/CEO, The Family Room; "Where Does The Purchase Decision Begin? It Might Surprise You!": Stephanie Wissink, Managing Director, Piper Jaffray& Conor Begley, Co-Founder, Tribe Dynamics; "The Rise of Generation Z: A Matter of Influence": Stacy DeBroff, Founder/CEO, Influence Central.
"Do Brands Matter To Gen Z?" Luncheon Keynote."Getting To BFF: A New Playbook for Connecting With Gen Z": Therese Caruso, Sr. Mng. Director of Insights & Strategy, Zeno Group; "Gen Z in 2025: The Final Generation": Sarah DaVanzo, Chief Cultural Strategy Officer, Sparks & Honey; "Making the World Suck Less": Samra Brouk, Business Development Director, DoSomething.org.
According to the Marketing to Gen Z Conference producer, Nan McCann, "the impact of Gen Z on consumer spending can't be overstated. In addition to being the largest generation ever … surpassing even boomers, Z's already control over $600 Billion in US family spending. Plus they're very different in attitudes and outlook than the generation that immediately precedes them, Millennials. They communicate differently and they respond to different purchasing cues. The Marketing to Gen Z Conference is designed to help marketers in almost every category to start now to adjust their outreach to retain and grow sales and share."
The Marketing to Gen Z Conference is produced by PME® Enterprises, a sales and marketing agency specializing in executive education events. PME® also produces, M2Moms® – The Marketing to Moms Conference, M2W® – The Marketing to Women Conference, and InContextNow – The Conference on the Internet of Things for Marketers, Business Strategists and Research Leaders. For complete conference schedule and information visit: http://www.genzconference.com, or call 860.724.2649 x13. PME® Enterprises LLC, 912 Silas Deane Highway, Suite 101, Wethersfield, CT 06109. http://www.pme-events.com