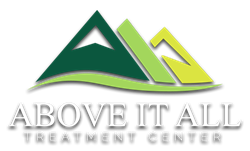 We are collaborating to have our voices heard. A large insurance company can try to drown out the voices of treatment providers and individuals seeking treatment … but together we are stronger and louder
Lake Arrowhead, Calif. (PRWEB) June 23, 2016
Substance use disorders have become a growing concern across the United States, especially with the rise of the opioid epidemic. As more attention is being directed toward providing quality treatment and rehab opportunities for individuals, it highlights the challenges of access and affordability of care. Above It All Treatment Center is actively involved in promoting fair legislation that improves insurance coverage for individuals and ensures treatment providers are being properly reimbursed so that they can continue meeting the needs of their clients.
Kory Avarell, founder of Above It All and CareForward Health, recently attended a meeting hosted by the Addiction Treatment Advocacy Coalition (ATAC) regarding the fight against insurance companies over under reimbursement, claim denial, third party repricing databases and parity violations. The mission of the ATAC is "to provide political and legal advocacy, education and consumer protection in the field of addiction treatment." ATAC membership accounts for almost 20 percent of all California addiction treatment providers.
"We are collaborating to have our voices heard," Avarell said. "A large insurance company can try to drown out the voices of treatment providers and individuals seeking treatment … but together we are stronger and louder."
There is an ongoing investigation taking place over whether Health Net, one of the largest insurance providers in California, has been improperly withholding payments to addiction treatment centers. Without timely reimbursement, it makes it more difficult for rehab facilities to continue providing high quality care. This can also make accessing and paying for treatment harder for people because of battles over insurance coverage. Health Net has also placed greater demands on individuals in verifying their insurance benefits and payments before finalizing claims.
However, these changes and difficulties have not gone unnoticed. The White House has stepped up to support addiction treatment through the Affordable Care Act and the Mental Health Parity and Addiction Equity Acts. These acts strive to ensure that individuals receive comparable coverage for substance use and mental health disorder treatments as they would for other health issues. Addiction treatment has the ability to save lives and it is essential to break down barriers that keep people from accessing the care they need.
Avarell has been active in partnering with other treatment providers to gain signatures on a petition that supports individuals in receiving improved access to benefits for addiction treatment and also fights back against underpayments from insurance companies to treatment facilities. Above It All works with its clients to make the most of their insurance benefits and provide them with high quality care at an affordable cost. Avarell and others want to ensure that its clients can use the benefits they are paying for through their insurance and that limits for addiction treatment are not more restrictive than those for other services.
"Insurance underpayments make it so that addiction treatment centers are unable to accept certain insurance policies. The owners of these insurance policies literally cannot get help for themselves or a loved one," Avarell said. "You might be paying $1,000 a month for health insurance, find that you need to use your substance use disorder treatment benefits, but nobody will take you because your insurance company won't pay for the services! It's unimaginable, but that's what is happening."
It is important that clients, treatment providers, and insurance companies work together to create a system where people can access necessary services in a financially responsible way. It is time to break down unreasonable barriers and recognize the life-saving value of services provided. Addiction treatment at Above It All supports its clients in overcoming substance use disorders and enhancing their overall health and well-being to support long-term recovery. Improving access to treatment and benefits can allow more people to receive the care they need and fight back against addiction. Recovery is possible at Above It All, and the facility continues to advocate for its clients and the industry as a whole.
ABOUT:
Above It All Treatment Center is a fully accredited addiction treatment center located in Lake Arrowhead, California. It is licensed and certified by the California Department of Health Care Services (DHCS), accredited by the Commission on Accreditation of Rehabilitation Facilities (CARF), and a member of the National Association of Addiction Treatment Providers (NAATP). The facility offers evidence-based models of treatment and follows the 12-step methodology. In addition, clients engage in holistic activities to strengthen mind, body and spirit, as they are equipped with the strategies and resources necessary for recovery. Above It All is nestled high in the San Bernardino Mountains providing a beautiful and serene environment.