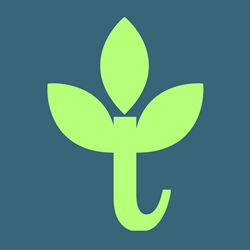 Our goal is to create an unbiased site that helps fellow patients save money and time by finding quality pieces within their budget.
Brooklyn, New York (PRWEB) June 24, 2016
Today, InhaleLabs.com (Inhale) offilially launched its site, which aims to help medical marijuana patients optimize the ingestion of their medication by matching users with high quality water pipes within an ideal price range. The site is completely free and allows users to compare pieces with no commitment.
Inhale was founded by two brothers, Nick and Mike Hunter, who use medical cannabis to heal ailments of their own (Nick suffers from epilepsy while Mike suffers from chronic back pain). With a plethora of water pipes to choose from online, they thought it was important to have an unbiased and independent review site that fellow patients could trust.
"After being diagnosed with epilepsy, my glass bong has been my best friend. It significantly reduces the number of seizures I have to endure. I quickly discovered that finding a quality piece at a decent price can be quite the challenge. There are tons of online headshops out there that offer an endless, overwhelming array of options. I didn't know where to begin or who to trust. So my brother and I created an unbiased site that helps fellow patients save money and time by allowing users to compare reviewed pieces from the leading online headshops in one place," said Nick.
Medical cannabis is now legal in 25 states, without including our nations capital, Washington D.C. The marijuana industry is booming in these states, and shows no signs of slowing down.
Contrary to popular belief, water pipes - especially those with diffusers - filter out many of the harmful carcinogens that comes with marijuana combustion. Many patients consider the bong a must-have piece, due to it's ability to deliver a much quicker and smoother dose of medication than its alternatives.