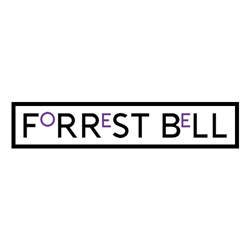 It is so rare for young people starting out in an industry to have access to practical information and support from experts.
Liverpool, Merseyside (PRWEB) June 23, 2016
On the weekend of 18th of June, outsourced sales and marketing firm Forrest Bell attended a major regional industry event, held at Manchester's famous Emirates Old Trafford Cricket Ground. The event was organised by industry consultants and leading business owners to help impart lessons on leadership and business management, and was open to both established and aspiring business owners. Forrest Bell attended the event alongside their top performing contractors, all of whom have hopes of moving forward within the industry and opening their own businesses in the future.
About Forrest Bell: http://www.forrestbell.com/about/
With experienced business owners and entrepreneurs speaking on a wide range of topics such as 'Building a Solid Work Ethic', 'The Importance of Business Trips' and 'The Pillars of Distributorship' the event was an opportunity for young professionals to access, in-depth, practical advice on how to forge a successful future within the industry. Since returning to Liverpool, Forrest Bell have reported a significant rise in performance and focus from these young professionals, which is not only helping the firm as a whole to generate better results for their clients, but it is also allowing these individuals to accomplish personal goals at a much faster rate.
Forrest Bell were truly inspired by the event in Manchester, and since returning to their base in Liverpool are keen to play a prominent role in upcoming regionals events. Managing Director Rebecca Bell has already gained traction within the industry through her public speaking appearances, and has travelled throughout the UK to share her experiences and support with young professionals many times over the last 12 months. The firm are now looking to further improve their performance and generate unparalleled results for their clients in a bid to dominate the Liverpool market and make a greater impact at the next regional event.
The Manchester event also presented Forrest Bell with the opportunity to get their contractors excited about the industry's business development opportunities. The firm have always believed in offering everyone the same opportunity and as such, only ever promote from within, levelling the playing field and letting people advance according to their individual performance. Forrest Bell believe that it is so rare for young people starting out in an industry to have access to practical information and support from experts, and are confident that these events highlight the unlimited opportunities the industry currently offers to people no matter what their background or experience might be.
Based in Liverpool, Forrest Bell specialise in brand and campaign development and help brands increase their market exposure and brand loyalty through face-to-face event marketing. The firm are due to spend some time in the next 4 weeks travelling across UK to spend some time with industry experts at upcoming seminars and networking trips, to continue their professional advancement and lay firmer foundations for industry success.