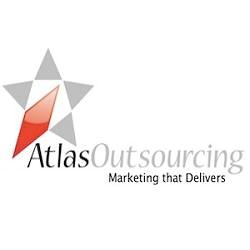 This blog is for individuals that strive to achieve more, and are willing to go the extra mile, but need some direction or a place to start from
Nottingham (PRWEB) June 23, 2016
Matt Stewart uses his experience as a successful business owner to enhance his credibility as the author of the blog, LifeasaCEO.co.uk. Indeed, the award-winning CEO believes that the blog has already attracted people intrigued about living life as a CEO of a company, as well as those who harbor fears of failure, or have lacking confidence. Stewart hopes to provide specific actions people can take to improve the outlook of their business situations.
About Matt Stewart / Atlas Outsourcing: http://www.atlasoutsourcingltd.com/about-us/
The blog will provide fresh subject matter each week, covering a broad range of topics including career guidance, personal development, networking advice and wellbeing. Stewart believes that sharing his intimate opinions and thoughts on these topics could help fast track others to success by outlining various pitfalls to avoid in given situations.
Stewart believes that the blog could be of great value to budding entrepreneurs and small business owners, as he claims he would've loved a similar resource at hand when started life in the business world. "Imagine what a boost in motivation and confidence it could be to read about the kind of problems a CEO has not only faced – but also dealt with successfully?" says Stewart.
Stewart has designed the 10 part series to encourage small business owners to think bigger, more openly, and to take action towards their personal and professional goals. "This blog is for individuals that strive to achieve more, and are willing to go the extra mile, but need some direction or a place to start from - much like I did when I was searching for guidance," outlines the award winning CEO.
An article was written about Stewart's blog in BrandMag. This is a magazine issued quarterly that is aimed at small business owners, and offers digital marketing and broader business advice to the SME community. The magazine was launched in December, 2015 by Brandlective® Communications, and has so far covered the topics of online marketing, social media, business travel, branding and opinion pieces from well-respected small business owners.
Stewart revealed in the article that although the focus is around business, ultimately, the blog will be relevant to anyone that wants to develop and train their mindset, as well as shape a path to achieving personal goals. "It doesn't matter what background you come from, or your education level, the information I relay is relatable to everyone!". Stewart's goals are to provide people with the same opportunity, skill set, and success as he's had. He states that he enjoys helping people and loves watching them become successful, not just financially, but in their habits and wellbeing as well.
As well as being the author of Life as a CEO, Matt Stewart is also the owner of Atlas Outsourcing- an outsourced sales and direct marketing firm based in Nottingham. The firm specialise in personalised marketing techniques in order to accurately represent their clients' brands. Atlas Outsourcing connects with consumers via face-to-face marketing methods, which help to encourage long-lasting and personal business relationships between brand and consumer. This often leads to increased customer acquisition, brand awareness and brand loyalty for their clients.