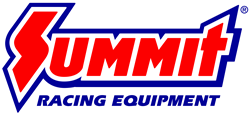 Tallmadge, OH (PRWEB) June 24, 2016
Summit Racing now carries PowerNation Engine Power In House Power Mouse Chevy Parts Combos. The Engine Power team squeezed a lot of power out of a 355 C.I.D. small block Chevy while staying under a $4,000 cap. On the dyno, the engine made 357 horsepower 389 lbs.-ft. of torque.
The Engine Power guys built the motor using tools a typical home mechanic would own, and revealed some techniques that deliver results comparable to a precision machine shop, yet can be used at home with a shoestring budget. See the whole build on PowerNation TV's web site.
The In House Power Mouse Parts Combos cover the short block, oiling system, valvetrain, induction, and ignition system—just add some time and labor and an enthusiast will have a nice, streetable engine.
Engine Power isn't done with In House Power Mouse. Future builds will open the purse strings to unleash some serious power.
Check out all of the PowerNation TV Engine Power Combos at SummitRacing.com.
Summit Racing Equipment
SummitRacing.com
1-800-230-3030