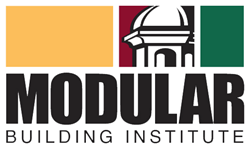 "An average of 16% cost savings can occur on a project using offsite construction methods compared to traditional construction"
Washington, DC (PRWEB) June 24, 2016
Taking a non-standard approach to a project can potentially save stakeholders millions of dollars. According to the Modular Building Institute (MBI), an average of 16% cost savings can occur on a project using offsite construction methods compared to traditional construction.
The utilization of multiple methods of offsite can save time and money on projects, from the use of precast concrete to prefabricated wall panels. Overall, offsite construction can significantly lower project costs through three main objectives.
1. Quicker Occupancy = Quicker Return on Investment
Offsite construction offers a reduction of time in the construction of buildings. This is one of the biggest incentives for the use of offsite construction methods. In a recent study of traditional versus offsite building, schedules were reduced on average by 45%. Offsite construction reduces the lag time that a traditional on-site built building has where site-work, foundations and building construction occur consecutively. For projects such as hotels, restaurants, or multi-family housing, the cash flow beings much sooner verses traditional construction. Another factor to consider with the quicker schedule, is the savings in construction loan interest. According to MBI, a 25% schedule reduction can equal an average savings of $5.81/sf, while a 50% schedule reduction can save an average of $10.93/sf.
2. Savings on materials costs and waste
Offsite construction provides an efficiency that shows a possible 90% waste reduction. With a project being built in a factory setting, more control can be placed on the amount of purchased materials. It is not uncommon for contractors to order extra materials to be delivered onsite, avoiding the need to order more supplies and cause a delay to the project. With offsite construction, projects are assembled in a controlled manufacturing environment with materials often shipped to the factory in bulk. Additionally, less materials are wasted from poor weather conditions and theft. Any excess materials in the factory are stored and used on another project instead of being discarded. The lack of disposal for these extra materials at the end of a project should also be considered a cost savings. In a factory setting, it is easier to separate out recyclable materials from those destined for the landfill.
3. Labor Cost Savings
With site work and building construction occurring simultaneously, project productivity increases which also funnels into a quicker schedule. Historically, construction of a project and associated MEP systems has been a multifaceted process, with workers bringing their individual skills and materials to the job site in a linear manner. Once one trade is finished, the next comes on site. With offsite, fewer labor hours are lost due to weather delays or increased safety risks on site. The concurrent site and offsite work equates to an overall reduced labor cost.
Those involved in the concept and design phases of projects should consider offsite construction as a top priority to save time and money. MBI is partnering with the 2016 Offsite Construction Expo to offer the best opportunity in reaching key partners in the offsite construction industry. Attendees and exhibitors alike will benefit from the variety of modular vendors and component suppliers all in one room. Register now and discover offsite.