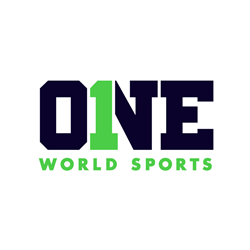 "The addition of the Hero CPL is a prime example of the evolution of ONE World Sports' live and exclusive programming that emanates domestically as well as abroad and caters to a diverse, millennial audience interested in global sports."
Stamford, CT (PRWEB) June 22, 2016
The Hero Caribbean Premier League (CPL), heralded as the 'Biggest Party in Sport', is coming to ONE World Sports, beginning June 29 at 9:00 PM ET. ONE World Sports, America's Network for Global Sports, will air the Hero CPL, a franchise-based T20 cricket tournament that combines cricket and a vibrant Carnival atmosphere, two of the most compelling aspects of Caribbean life. ONE World Sports partnership with the Hero CPL marks the first time the league will air on U.S. television and all matches will be shown live in late afternoon or in primetime.
For the first time since the league's 2013 inception, Hero CPL matches will also take place in the United States at the Central Broward Stadium in Fort Lauderdale, Florida from July 28-31. In a multi-year agreement, ONE World Sports w ill exclusively broadcast all 34 matches of the 2016 Hero CPL season, including the Florida dates, across all of its platforms. The Hero CPL season kicks off June 29th and continues through August 7th.
"With a vast following around the world and a concerted effort by the Hero Caribbean Premier League to attract more U.S. fans with its upcoming matches in Fort Lauderdale, ONE World Sports is an ideal home for the league where we can present the sport to our viewers in a new and exciting way," said Todd Myers, Vice President Programming, Acquisitions & Development. "The addition of the Hero CPL is a prime example of the evolution of ONE World Sports' live and exclusive programming that emanates domestically as well as abroad and caters to a diverse, millennial audience interested in global sports."
ONE World Sports, in conjunction with EverSport.tv, will also offer a digital subscription service for Hero CPL fans to watch the entire tournament for $9.99. Interested viewers can access the subscription service at http://www.OneWorldSports.com beginning Saturday, June 25.
Pete Russell, Chief Operations Officer of Hero CPL said, "We are delighted to welcome ONE World Sports to our broadcast family and we believe that this announcement will help showcase the CPL to our legions of followers across the USA. These six games in Fort Lauderdale from July 28-31, featuring the best cricketing talent from across the world, will mark a new chapter for CPL and we are hugely excited about staging these matches. We believe that through ONE World Sports we can enhance all that is special about CPL, the biggest party in sport, and help project all that is great about Caribbean cricket and culture across the USA."
The Hero CPL features the best T20 cricket stars from the Caribbean and around the world, including top names like Chris Gayle, Dwayne Bravo, Kieron Pollard, AB de Villiers, Faf du Plessis, Brendon McCullum, among others. The League is comprised of six teams competing for the championship title including reigning champions Trinbago Knight Riders (formerly Trinidad and Tobago Red Steel), Jamaica Tallawahs, Barbados Tridents, Guyana Amazon Warriors, St. Lucia Zouks, St. Kitts and Nevis Patriots.
About Hero Caribbean Premier League
The HERO Caribbean Premier League, which will take place from 29 June-7 August, is a franchise-based T20 format cricket tournament that combines two of the most compelling aspects of Caribbean life – dramatic cricket and a vibrant Carnival atmosphere. The CPL has attracted some of the biggest stars of the world game for the fourth year of this successful tournament. In addition to Barbados, Guyana, Jamaica, St. Kitts & Nevis, St. Lucia and Trinidad & Tobago, this year the CPL will also break new ground as six matches will be played in Central Broward Stadium, Lauderhill, Florida, from 28-31 July. This will mark the sport's first professional foray into mainland USA. Tickets for all CPL matches are on sale from http://www.cplt20.com
About ONE World Sports
ONE World Sports is America's Network for Global Sports, producing best-in-class, captivating live sports content from around the world. With multi-platform capabilities and superior production quality, ONE World Sports is one of the fastest growing independent sports networks available throughout the United States. Currently available to more than 30 million homes nationally on cable, telco and satellite, ONE World Sports delivers live and exclusive coverage of some of America's most popular sports played professionally outside the USA -- basketball, baseball, golf and ice hockey -- plus sporting events with the largest global followings, including soccer and cricket. ONE World Sports is distributed through Verizon FiOS, DISH Network, Charter Communications, Cablevision's Optimum TV, Mediacom Communications, Google Fiber, Suddenlink, RCN and a growing number of systems through the NCTC. In addition, the network's mobile app, Watch ONE World Sports, features a live stream of the network for authenticated subscribers and on-demand content for all users. More information on ONE World Sports and its availability in particular markets can be found at http://www.oneworldsports.com or consumers can call their television distributor. Watch ONE World Sports is available in the Apple and the Google Play stores.
Contact:
Rachel Gary, ONE World Sports, 201-615-9629, rgary(at)oneworldsports(dot)com