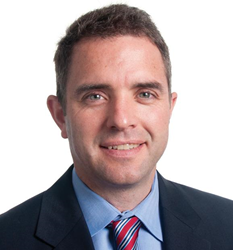 Pittsburgh, PA (PRWEB) June 22, 2016
Griffin Schultz, general manager at Predictive Solutions, will present a webinar on Thursday, June 23 at 2 p.m. (EDT) entitled "Predicting Injuries – How To Achieve A Data Analytics Advantage In Workplace Safety."
In this webinar, Schultz will explore the data analytics evolution and how those who have cracked the code are reaping the rewards. He will explain how, in the world of safety, the use of data analytics translates into predicting and preventing workplace injuries using machine-learning predictive models. With safety predictive models built by Predictive Solutions, customers are able to predict with accuracy rates as high as 97%.
Schultz is responsible for leading all aspects of Predictive Solutions – a fully owned subsidiary of Industrial Scientific Corporation. Prior to joining Predictive Solutions, he held various roles in several software companies and is experienced at employing cutting-edge technology solutions across business functions to achieve game-changing results.
Access a registration link for this webinar here.