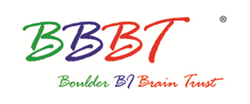 We anticipate that the event will spawn compelling conversations around the future of BI and big data. – Amir Orad, CEO, Sisense
Boulder, Colorado (PRWEB) June 22, 2016
On Friday, June 24, 2016, BBBT members will be briefed by Sisense head of product, Guy Levy-Yurista, PhD, who will provide an update on how Sisense helps companies turn data into business value by dramatically simplifying business analytics for complex data.
The BI space is ever-changing as big data presents new opportunities for how companies can access and make their data actionable. Business analytics is no longer just for the data scientists; it's for everyone across an organization - from sales, to marketing to the C-suite. With Sisense's insights, the webinar will explore how organizations are removing the IT burden from analytics by adopting a self-service approach to BI.
"'BI for the masses' was the rallying cry of the 1990's and early 2000's. It's taken until now for new and improved BI technologies to actually deliver it," said BBBT Founder Claudia Imhoff. "Sisense is one of the innovative BI companies determined to fulfill the promise."
"The BBBT is built on the mission of connecting the leading visionaries and innovators in BI," said Sisense CEO, Amir Orad. "We anticipate that the event will spawn compelling conversations around the future of BI and big data."
A podcast summarizing the presentation will be available at the BBBT podcasts page, and a video and trailer of the presentation will be available at the BBBT videos page.
About BBBT
The Boulder Business Intelligence Brain Trust has served the BI industry since 2006. It is a consortium of nearly 200 industry analysts, experts, and practitioners from around the world. BBBT hosts BI industry vendors who provide extended, interactive briefings, streamed live as webinars exclusively to BBBT members. It's a reciprocal arrangement, the members receive the latest information on current and planned BI tools and technologies, and the vendors get valuable feedback on their offerings, marketing, and messaging.
About Sisense
Sisense simplifies business analytics for complex data. Powered by its unique In-Chip™ and Single Stack™ technologies – Sisense delivers unmatched performance, agility and value, eliminating much of the costly data preparation traditionally needed with business analytics tools and providing a single, complete tool to analyze and visualize large, disparate data sets without IT resources. With more than one thousand customers in over 50 countries, including global brands like Target and Samsung, Sisense was recently designated a hot company to watch by CIO, CRN and Information Management and recognized as one of the "10 Most Innovative IT Ventures" at Under the Radar. Its solution won the "Audience Choice" award at the O'Reilly Strata conference and its CTO won the World Technology Award for the invention of In-Chip analytics.