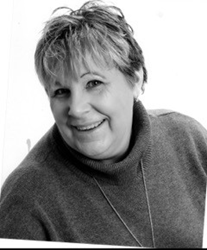 Conducting skillful investigations is a cornerstone for building a quality culture within life science companies. As a quality consultancy, RCA is committed to serving the industry in our shared pursuit of providing quality healthcare products & medicines
Pleasant Prairie, WI (PRWEB) June 23, 2016
Regulatory Compliance Associates® Inc. (RCA), a life sciences consultancy focused on quality, regulatory and technical consulting, provides a free webinar on Performing Quality Investigations: Getting to Root Cause. This one-hour webinar is presented on July 13, 2016 at 12pm CT at no charge.
Incomplete investigations are still a major concern to the Regulatory Authorities resulting in regulatory citations and warning letters to firms. "By performing complete investigations, life science companies can comply with current regulatory expectations and improve their processes," according to Sue Schniepp, RCA's Distinguished Fellow and one of the presenters of the webinar. She adds that, "incomplete investigations can result in continued deviations and downtime, which can result in lost productivity and revenue for the company."
"Conducting skillful investigations is a cornerstone for building a quality culture within life science companies. As a quality consultancy, RCA is committed to serving the industry in our shared pursuit of providing quality healthcare products and medicines that save lives and enhance patient wellness," says Schniepp.
There is no cost to attend the Investigations webinar. Click here to learn more and register for this July 13, 2016 event at 12pm CT.
About Regulatory Compliance Associates Inc. (RCA)
Regulatory Compliance Associates Inc. brings full-spectrum solutions to compliance, regulatory, quality assurance, R&D, and operational challenges for life science clients. We offer top-tier strategic planning, mid-level project management, and hands-on support to provide a customized action plan to meet our clients' needs, on time and on budget. For more information, visit http://www.rcainc.com