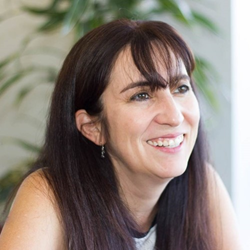 Yorba Linda, CA (PRWEB) June 22, 2016
Antibodies are immensely valuable and versatile tools used in many areas of life science research. Yet they can be hard to manufacture, and are used in fundamentally complex biological systems. Thus, antibodies may be likely to face quality issues with batch-to-batch variability, lack of specificity, or poor sensitivity. Recent studies indicate that consequences of quality issues can have serious financial and scientific impacts.
Abcam, a leading supplier of protein research tools for life scientists, elevates industry quality standards by using newer and improved technology to manufacture and validate its products. The company has recently introduced knockout (KO) validation at scale, which addresses specificity and reproducibility issues. Using human KO cell lines generated from haploid cellular models employing CRISPR/Cas9, the technology has facilitated development of an increasing range of KO-validated antibodies, including many recombinant monoclonals. (Abcam validates antibodies using KO cell lines from Horizon Discovery.)
Abcam is sponsoring a new, free educational webinar, "Raising antibody validation standards with knockout technology," which will discuss how antibody manufacture impacts quality, antibody validation methods, the company's knockout validation initiative, and best practices to guarantee reproducible results. Attendees will learn why antibody quality affects life science research, criteria to weigh when selecting an antibody for research, and how Abcam uses CRISPR/Cas9-modified cells to validate the specificity of its antibodies. Continuing education credits will be offered through the PACE system.
The speaker is Alejandra Solache, PhD, head of production, development, and manufacturing for Abcam. Dr. Solache is responsible for managing output from the Abcam Cambridge, Hangzhou, and Bristol laboratories, specifically, the new product development, core reagents, and R&D. She also plays a key role in developing the company's innovation strategy. Previously, Dr. Solache held various positions at EMD-Millipore, namely, as R&D director, leading the antibody and assay development teams. Through postdoctoral fellowships at the University of California, San Francisco and the Trudeau Institute, she gained expertise in immunology, cell signaling, and cell biology.
The free webinar, hosted by LabRoots, will be presented on June 29, 2016, at 7 am PT/10 am ET.
For full details about the event, obtaining continuing education credits, and free registration, click here.
About Abcam:
Abcam is a producer and marketer of high-quality protein research tools. These tools enable life scientists to analyze components of living cells at the molecular level, which is essential in a wide range of fields including drug discovery, diagnostics, and basic research. The company's headquarters are in Cambridge UK, and its nine additional sales, production, and distribution offices are located in Asia, the UK, and the United States.
About LabRoots:
LabRoots is the leading scientific social networking website and producer of educational virtual events and webinars. Contributing to the advancement of science through content sharing capabilities, LabRoots is a powerful advocate in amplifying global networks and communities. Founded in 2008, LabRoots emphasizes digital innovation in scientific collaboration and learning, and is a primary source for current scientific news, webinars, virtual conferences, and more. LabRoots has grown into the world's largest series of virtual events within the Life Sciences and Clinical Diagnostics community.