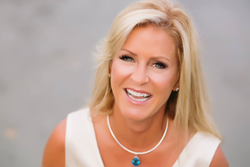 New York City, NY (PRWEB) June 23, 2016
MA based Psychic Medium Deborah Livingston has released a free educational paper on the concept of soul paths and how they affect the modern world. For anyone who has wondered about the synchronicities and seemingly random occurrences in their lives, Our Soul Plans will offer important guidance on how to determine what the plan is for a given soul, and how to move forward along the best path for a given person.
Livingston believes that every person is on a spiritual journey, and that everyone is living through a human experience in order to find spiritual growth. She believes that any person can communicate with the spirit world, as long as they are open to receiving that return communication.
According to Livingston, before souls are incarnated, they plan their lives out in advance with their soul family. Therefore, everything that happens to a soul in its lifetime happens for the purpose of helping the soul evolve towards a higher state of being. She clearly states, however, that this does not contradict free will; after all, it is the lessons that are determined, not the method of approaching them.
For those interested in learning more about soul plans and how they affect human lives on Earth, Livingston offers her white paper, Our Soul Plans and How They Affect Our Spirit Here and Hereafter, free for download at her website. Interested readers should go to http://bit.ly/livwhite, where they can enter their email address in order to download the paper.
ABOUT DEBORAH LIVINGSTON
Deborah Livingston was blessed with the three Cs - clairvoyance, clairaudience, and clairsentience. Since she was a young child, she has experienced vivid dreams, which foretell future events, as well as communication with the spirit world and animals. She has worked with clients all over the planet to help them embrace their spiritual gifts and determine how to move forward in their lives. She communicates with clients both face to face and through electronic media.
Although Livingston's gift is innate, to further her skills, she continues to take courses with a variety of experts in the fields of soul growth and psychic mediumship communication in the United States and United Kingdom. Livingston currently studies with the Spiritualist National Union and Arthur Findlay College in the United Kingdom. For more information on Livingston or to contact her for a reading, visit her website at http://www.deblivmedium.com
FOR MORE INFORMATION.
Name: Deborah Livingston
Address: Swampscott, MA
Phone: 617-817-0721
Email: debliv11(at)gmail(dot)com
Web Address: http://deblivmedium.com
Facebook: https://www.facebook.com/DeborahLivingstonMedium