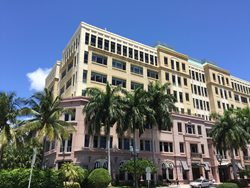 All three have significant tenure in providing tax-free solutions to their high net worth clients and are a great fit for the office
Boca Raton, FL (PRWEB) June 24, 2016
Stoever Glass & co. is pleased to announce it's hiring of three industry veterans to start their new Boca Raton, Florida office.
The renowned municipal bond Firm added Larry Wolfe, Jim Byrne and David Lesko to their ranks to establish their new satellite office in Boca Raton.
"All three have significant tenure in providing tax-free solutions to their high net worth clients and are a great fit for the office" said Roland Stoever, President of Stoever Glass Wealth Management. Our addition of our Wealth Management is a huge factor in their coming on board as they transition to a multi-generational approach with a focus on financial planning-based advisory.
The office is located in Boca Raton at 225 NE Mizner Blvd., Suite 250 and phone number is (561) 229-0770.