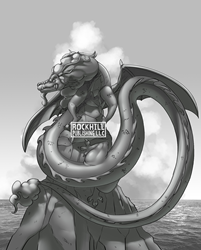 I remember getting out of school on the last day with a list of three to five books to read and ninety days to do it. I read some of the best books over summer vacation.
VIRGINIA BEACH, VA (PRWEB) June 24, 2016
Summertime is for beaches, family picnics, and the summer reading list. It has always been a time to kick back with a good book and a cool drink. In keeping with those traditions and to help promote an atmosphere of literacy, RockHill Publishing is proud to announce its summer reading program - 99 days of $1.99 eBook downloads on its website.
Traditional values and modern times can go hand in hand in making books affordable to more people. EBooks are accessible on many devices these days, from tablets to smart phones. Reducing the prices on its catalog seemed a natural and easy way to boost people's interest in reading.
"An independent publisher is always looking for better ways to connect good authors with readers they would otherwise not hear about," says James L. Hill, founder of RockHill Publishing. While their catalog is small, it does offer something for different readers, from teens to adults in the genres of fiction, fantasy, science fiction, and romance. The summer reading program will run from June 24, 2016 through September 30, 2016.
RockHill Publishing LLC
http://www.rockhillpublishing.com
For more information email jlhill(at)rockhillpublishing(dot)com