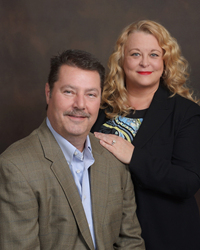 Houston, TX (PRWEB) June 23, 2016
When Gina Powell's mom was diagnosed with breast cancer, a struggle many families face suddenly appeared on Gina's radar – when a loved one moves in with family, downsizes or passes away, how do families handle the transition? Now, as owners of the new Caring Transitions of Metro Houston business, Gina and her husband Ray are proud to announce that they can be that resource families need.
Caring Transitions is America's largest resource for managing senior relocations as well as downsizing and estate liquidations. In addition to organizing, packing, de-cluttering, moving and resettling, Caring Transitions can handle estate sales, liquidations, and preparing homes for market. Caring Transitions of Metro Houston serves Houston, River Oaks, The Heights, Uptown Park, Tanglewood, West University, Medical Center, Rice Military, Galleria, Midtown, Harris County and the surrounding areas.
"My background is in hospice and we've wanted to open a business in the senior market for a long time. When I came across Caring Transitions, it seemed like a good application of my experience, our combined project management skills and our desire to work with older adults. As we were deciding that Caring Transitions was what we wanted to do, my mom was diagnosed with breast cancer. As an only child, I suddenly realized that helping her relocate or downsize and clearing her home would be a big job. I'm lucky that I'm in a position where I could help, but I know many families aren't that lucky. That's what brought this all home for me," she said.
Whether your situation is planned or unexpected, Caring Transitions' services are perfect for seniors moving in with family or into a safer living situation as well as busy families and people clearing out the home of a loved one who has passed. All of Caring Transitions' services are customizable, so clients only pay for the services they need – whether that means managing the entire move and estate-clearing or just getting someone resettled into their new place.
"Caring Transitions is a perfect resource for families and seniors who need this kind of help. Our services are turn-key, so we can do as much or as little as you need. Sometimes these kinds of transitions can send you into a freefall – we are here to catch you," Gina added.
Gina and Ray have lived in the Houston area for 25 years and in Rice Military for the last 10. They're looking forward to building Caring Transitions of Metro Houston and want potential clients to know that, even though they're just getting started, their company is backed by the national Caring Transitions team. Gina is a Certified Relocation and Transition Specialist, a designation bestowed by an independent organization that evaluates providers of senior relocation services.
"Caring Transitions is a unique service and, by opening a franchise instead of doing this on our own, clients can rest assured knowing that we're backed by a national company with an outstanding reputation and proven business model. Caring Transitions is locally owned and operated, but we're also fully trained and have access to a suite of awesome tools to help you reach your goals," Ray said.
Caring Transitions of Metro Houston is bonded and insured and all employees are background-checked. For additional information about Caring Transitions of Metro Houston, call (713)966-6767, email GPowell(at)CaringTransitions(dot)com or RPowell(at)CaringTransitions(dot)com, or visit http://www.CaringTransitionsofMH.com.
About Caring Transitions
Caring Transitions, founded in 2006, is the first national franchising concept specializing in senior relocation and transition services. With more than 160 locations throughout the United States all owned and operated by Certified Relocation and Transition Specialists, Caring Transitions provides clients with supportive moves, auctions, rightsizing and transitions. This includes expert advice plus a well-executed transition plan beginning with the initial sorting of personal belongings through packing, shipping and selling of items to the final clearing and cleaning of the property. For more information, visit http://www.caringtransitions.com or visit us on Facebook.